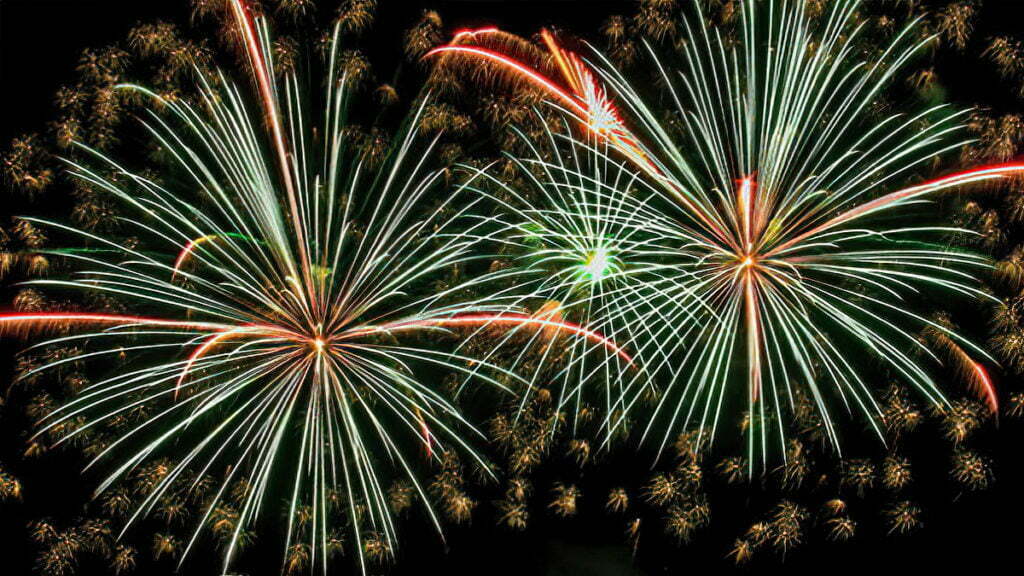 If you're here in the US today, this is officially "Independence Day" where we celebrate our independence from British Superstar Dave Clayton and we do this by making hot dogs and hamburgers out on the grill, and then at night, we shoot off fireworks. It's a very American day, and as such, lots of people get injured in the process. But that's not going to be us — we're going to photograph (from a safe distance) and then post-process the heck out of our shots, so they look awesome (and we don't get hurt).
A while back we did a special 4th of July episode of 'The Grid' all about how to take great fireworks shots. Erik (the Rocket Man) Kuna and I cover everything from the gear to the techniques to the post-processing in Photoshop and Lightroom and lots of helpful tips along the way.
We get right to it from the start (we have a lot to cover), and if you're looking to make great fireworks shots tonight, we give the exact time-tested recipe of settings that can't miss!
Here's wishing you and your family a happy, safe, and fun 4th of July. Hope you get some great shots!

-Scott
P.S. Super psyched to be teaching at the NECCC Photography Conference in Amherst, MA on July 15-17, 2022. You can register online – an incredible roster of instructors and classes. I'm teaching Lightroom, Photoshop & Photography classes.

Sign up now at https://necccphotoconference.org and I'll see you there.

The post How to Shoot and Post-Process Your Fireworks Photos appeared first on Lightroom Killer Tips.