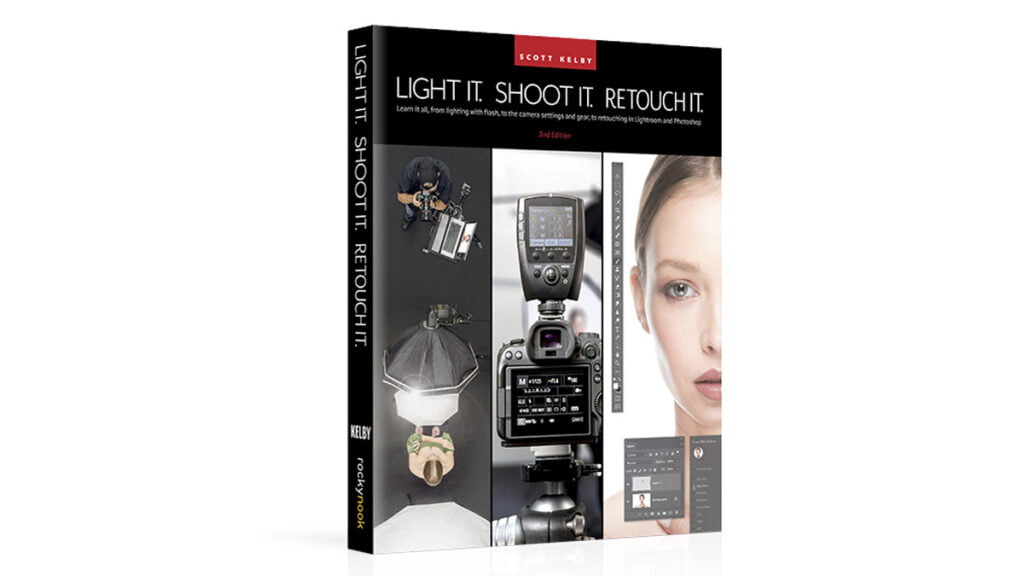 Check out the video below for the scoop on the new book, which includes the lighting, the shooting, and of course, the Lightroom and Photoshop retouching techniques (and you get to download the images and follow right along with each set-up). Check out the official trailer below:
The book is available in print, or eBook, and is available from Amazon, Barnes & Noble, direct from the Publisher Rocky Nook, or wherever photography books are sold.
Well, I'm off to Switzerland with my brother Jeff for one of our annual brother's trips. I haven't been to Switzerland since my wife, and I was dating (so 34 years or so ago), and I'm super psyched. It's my first trip with my R6 II and my new Peak Design travel tripod, so I'm pretty excited to see how they both do. I'll be posting some stuff on social while I'm out there, but in the meantime, hoping you have a great weekend.

-Scott
The post My New Book for Lighting With Flash Is Here: Light it, Shoot it, Retouch it! appeared first on Lightroom Killer Tips.