It's one of our biggest online conferences each year, and this year's kicks off next week; where on Monday, I'm teaching a pre-conference session called "Lightroom for Absolute Beginners," followed on Tuesdays by two full days of training, with two full tracks packed with incredible Lightroom class sessions taught by some of the very best, most talented instructors in the business!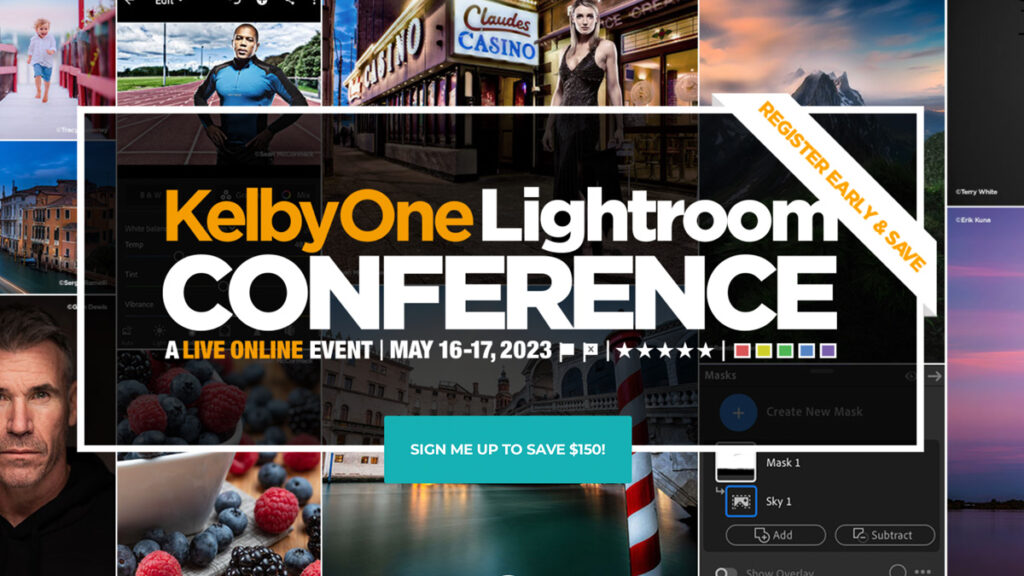 We would love to have you with us for the conference (and the pre-conference session the day before). Here's the link to grab your ticket today at the early-bird discount price. Hope you can make it.

Have a great weekend, everybody, and we'll catch you next week at the conference. 🙂
-Scott
The post Next Week: the Lightroom Conference is here! appeared first on Lightroom Killer Tips.