ON1 Resize, powered by Genuine Fractals, has been the gold standard for photo resizing and preparing your photo's final output, and it has been for over twenty years. ON1 says the new ON1 Resize AI is by far the most significant improvement they've made to their industry-leading photo enlargement software since the early days of Genuine Fractals.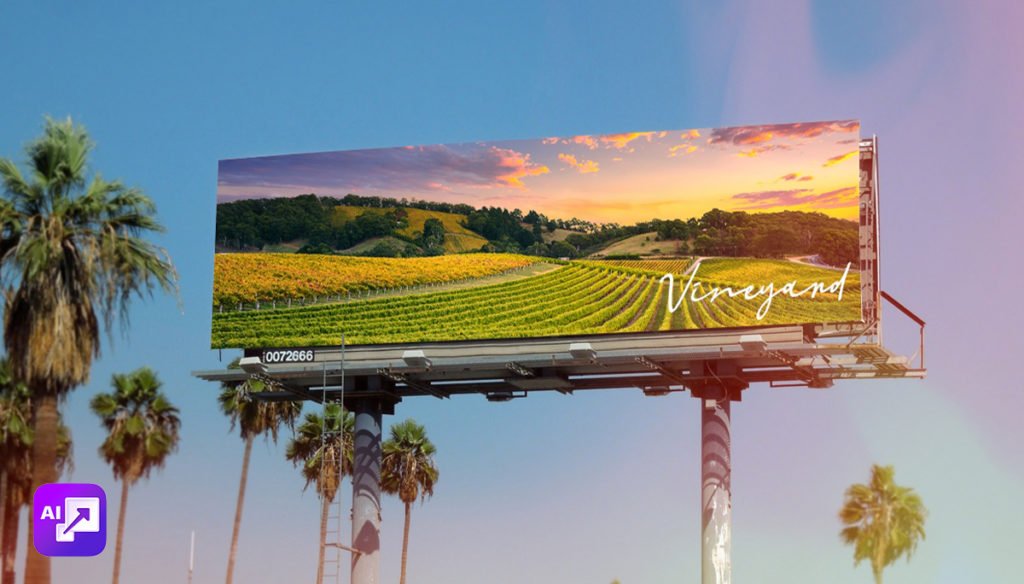 In the past, interpolation methods were used to add new pixels to photos to make them bigger. You simply can't stretch an image to be bigger without adding pixels, or the photo becomes pixelated in appearance. ON1 Resize AI uses state-of-art machine learning to create the details and sharpness that get lost when photos are enlarged. Resize AI goes well beyond just keeping the edges sharp. It interprets elements in photos like animal fur, tree bark, feathers, grass, leaves, rock, and skin to man-made textures like concrete, fabric, or brick and keeps those details looking crisp in the enlarged photo. In some instances, Resize AI can create details to keep your enlarged images looking even more clean and crisp than the original.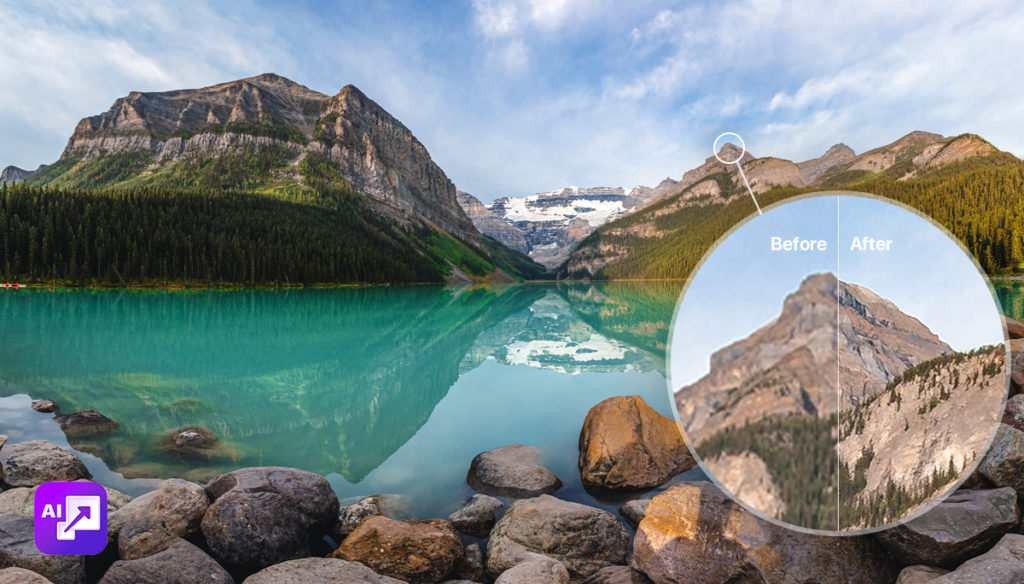 "We trained ON1 Resize AI on a variety of photos. It can see textures like rocks, skin, fur, feathers, masonry, tree bark, etc. You get the idea. The technology can recreate these textures and make them look realistic in the enlarged photos making super crisp and clean enlargements" says Dan Harlacher, VP of Product.
How It Stands Out from the Competition
ON1 Resize AI is the perfect solution for cropping a section out of your photo if your lens can't get you close enough or preparing and printing your biggest and best photos. It can crop, resize, and sharpen all at once. It can add wings for printing on canvas or create tiles for a mosaic. You can also batch process images and print them right from the app.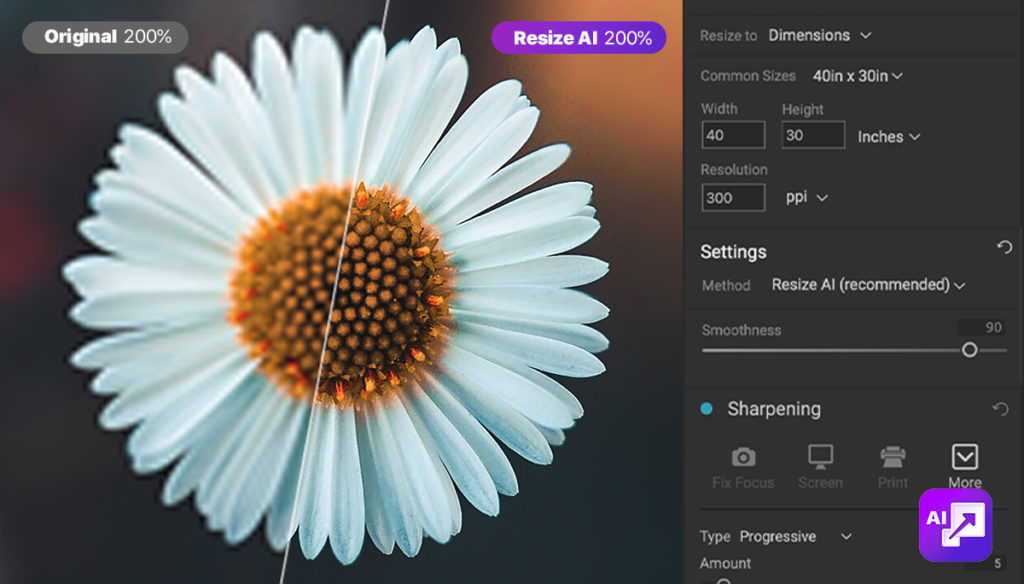 You will be amazed by what you can do with ON1 Resize AI. ON1 Resize AI works as a plugin for Adobe Lightroom and Photoshop. Resize AI goes beyond the average plugins. In Lightroom you can batch process easily with powerful new resizing options. And in Photoshop it can handle layered files with masks, alpha channels, text, and adjustment layers in RGB as well as CMYK, Grayscale and LAB.
"I can see a lot of photographers using this app to crop out sections of their photos. Let's say you forgot your long lens at home and can't get close enough to your subject. You can still get a really good photo and even better print with ON1 Resize AI," adds Craig Keudell, President and CEO of ON1.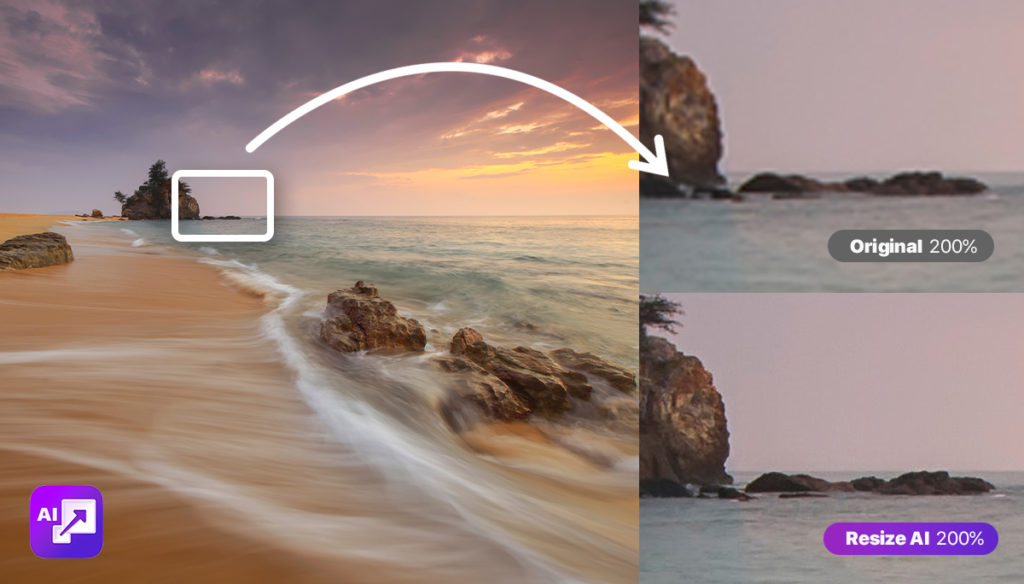 Resize AI's primary features include:
Create large prints. Easily crop to a specific paper size, resize the photo with the ultimate detail, and then print it directly or save the file to send to a photo lab.
Crisp details. Resize AI upscales your photo to any size and sharpens the final details incredibly well. Even crop a portion of a photo and still have amazing quality and detail which equates to having a longer lens.
Breathe new life into old photos. With older digital photos, you can remaster old images, making them bigger, sharper, and cleaner than ever before.
Reduce JPG artifacts. Whether you have over-compressed or photos that are small in size, Resize AI can reduce the compression artifacts while creating new details.
Gallery Wraps. This feature can add reflected or stretched wings to the edge of your photo to make a canvas gallery wrap.
Tiling. Divide the photo into tiles make it easier to print a mural.
Batch processing and export. Enlarge a group of photos all at once, and control how they are named, saved, file type, and more.
Print presets for easy automation. When it comes to preparing photos for print, knowing the proper resolution for your printer and the correct amount of sharpening for your paper choice can be daunting. In Resize AI, just pick the printer, the type of paper, and the size.
Complete printing support. Includes a full print engine to print directly from the app, whether used in standalone mode, or as a plug-in. You can even use Resize's soft proofing feature to see how your photo will look when printed using specific printer and paper profiles.
Powerful workflow integration. Resize AI works either as a standalone application, or as a plugin for Capture One or Adobe's Lightroom Classic, Photoshop, and Photoshop Elements.
The post <strong>ON1 Releases the Next-Generation Photo Enlargement Software</strong> appeared first on Lightroom Killer Tips.