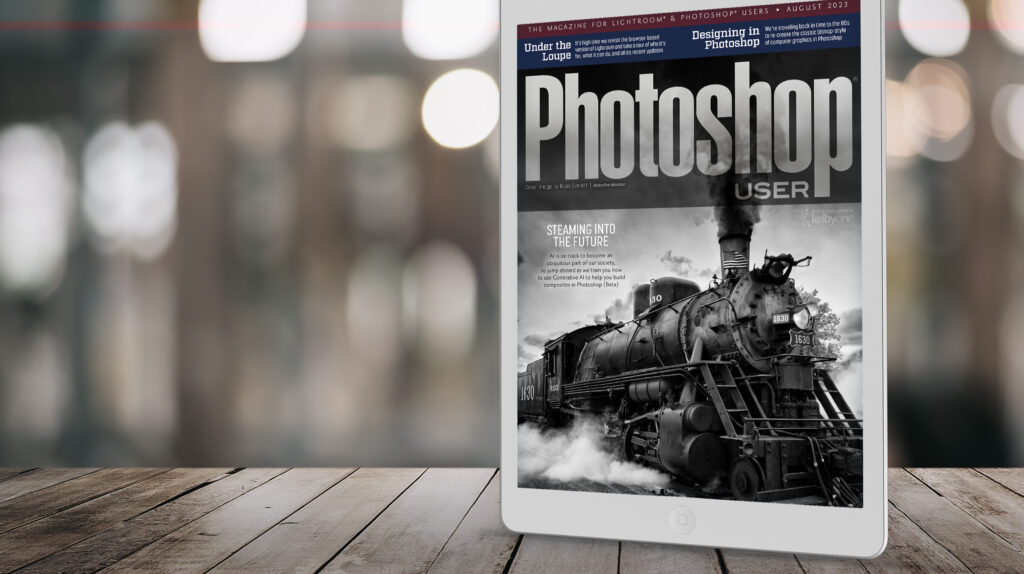 The August 2023 issue of Photoshop User is now live on the KelbyOne site and the KelbyOne app for iOS and Android.
In this issue, AI is on track to becoming an ubiquitous part of society, so jump aboard as we train you to use Generative AI to help you build composites in Photoshop (Beta); plus, revisiting Lightroom on the web; re-creating bitmapped computer graphics of old; fixing perspective distortions in both Lightroom and Photoshop; creating an animated tracing effect; protruding images outside of text; and so much more!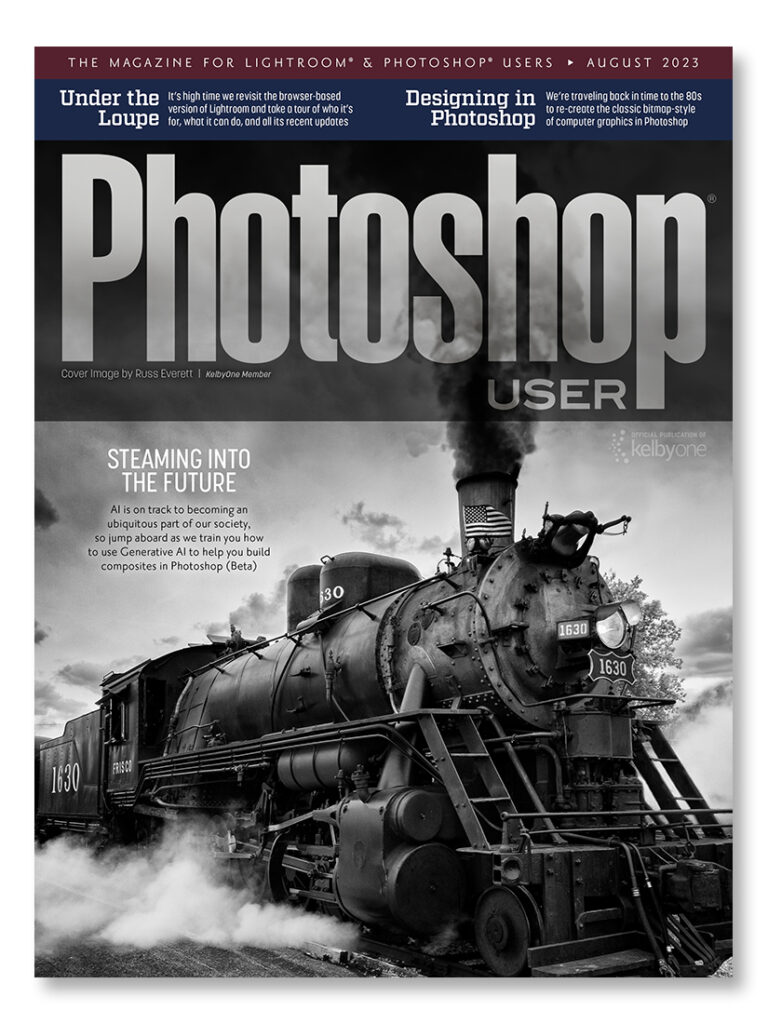 This issue's cover image by KelbyOne member Russ Everett
Current KelbyOne members can log into their account to access the new issue, or you can visit https://kelbyone.com/magazine to sign up and start reading today.
KelbyOne Pro members have access to more than 120 back issues of Photoshop User magazine all the way back to January 2012, plus all 64 issues of Lightroom Magazine. Not a Pro member yet? Click here for more information.
The post The August 2023 Issue of Photoshop User Is Now Available! appeared first on Lightroom Killer Tips.