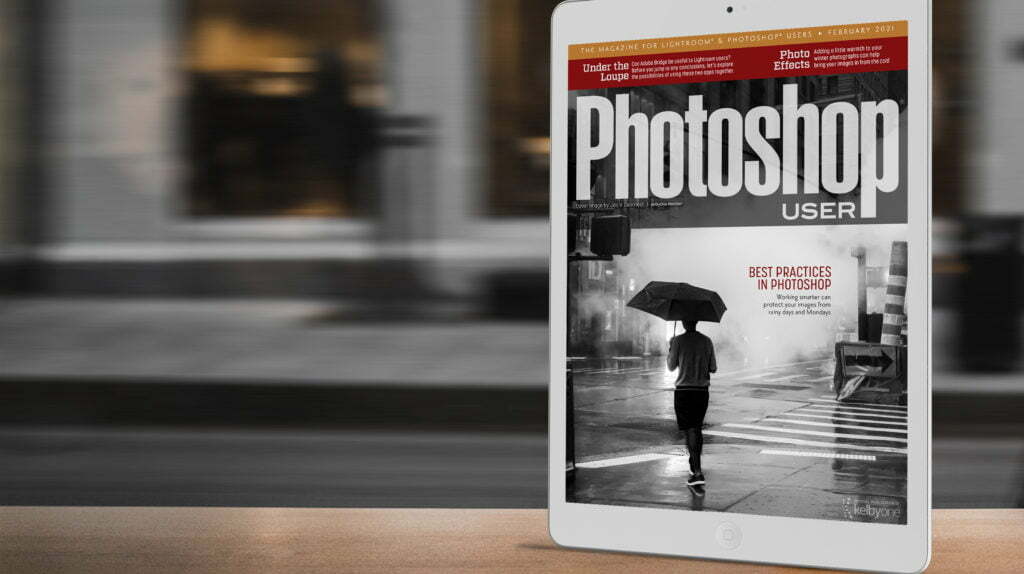 The February 2021 issue of Photoshop User is now live on the KelbyOne site and KelbyOne Mags for iOS and Android.
By the way, don't forget that we have moved all the Lightroom content from Lightroom Magazine into Photoshop User, so it's now "The Magazine for Lightroom and Photoshop Users." Plus, Photoshop User now comes out every month!
In this issue, learn how to work smarter in Photoshop so you can better protect your images from rainy days and Mondays, plus a brand-new "Photoshop for Lightroom Users" column by Scott Kelby, using Adobe Bridge with Lightroom Classic, adding warmth to your winter scenes, an in-depth look at the new plugin features in Photoshop, changing hair color, and so much more! We're also very excited to announce that the Lightroom Queen herself, Victoria Bampton, is taking over the "Lightroom Q&A" column and Terry White is taking over the "Photoshop Q&A" column!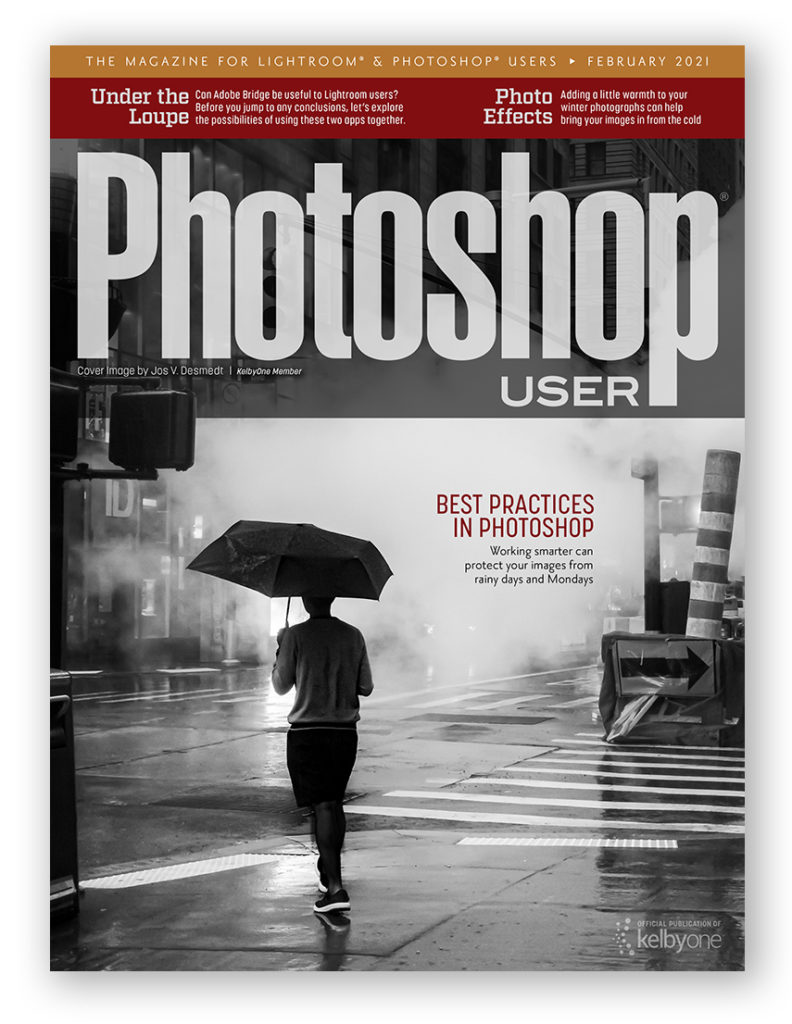 This issue's cover image by KelbyOne member Jos V. Desmedt!
KelbyOne Pro & Plus members have access to more than 95 back issues of Photoshop User magazine all the way back to January 2012, plus all 64 issues of Lightroom Magazine. Not a Pro or Plus member yet? Click here for more information.
The post The February 2021 Issue of Photoshop User Is Now Available! appeared first on Lightroom Killer Tips.