Just this week a new option appeared in the App Settings for Lightroom on mobile devices (iOS/Android) labelled Early Access. Once enabled, you can test drive a more simplified editing interface and give Adobe feedback on your experience. Currently, when you bring a photo into editing, the tools scroll along the bottom when in portrait orientation or along the side in landscape orientation.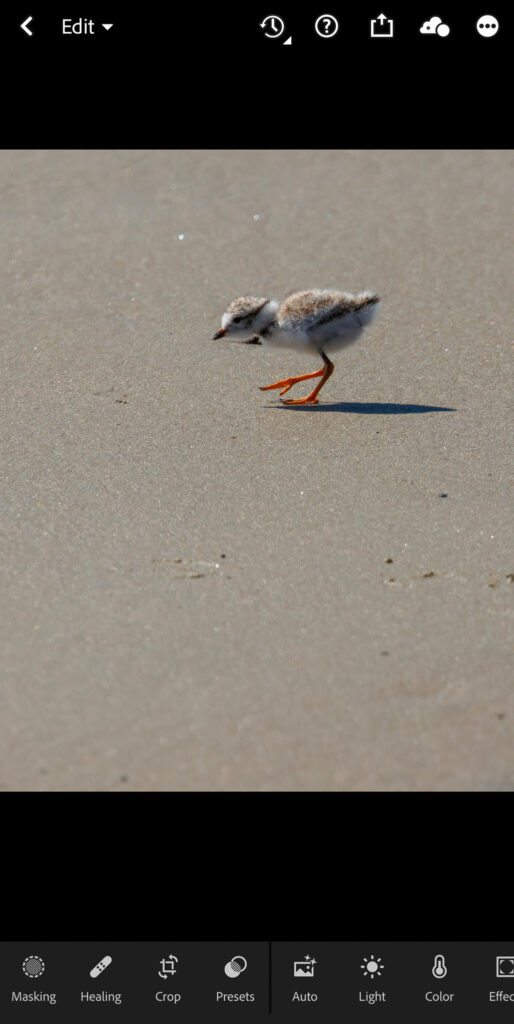 As long as you keep scrolling, you get access to all of the tools. The new editing interface is much simpler and cleaner and fits without scrolling.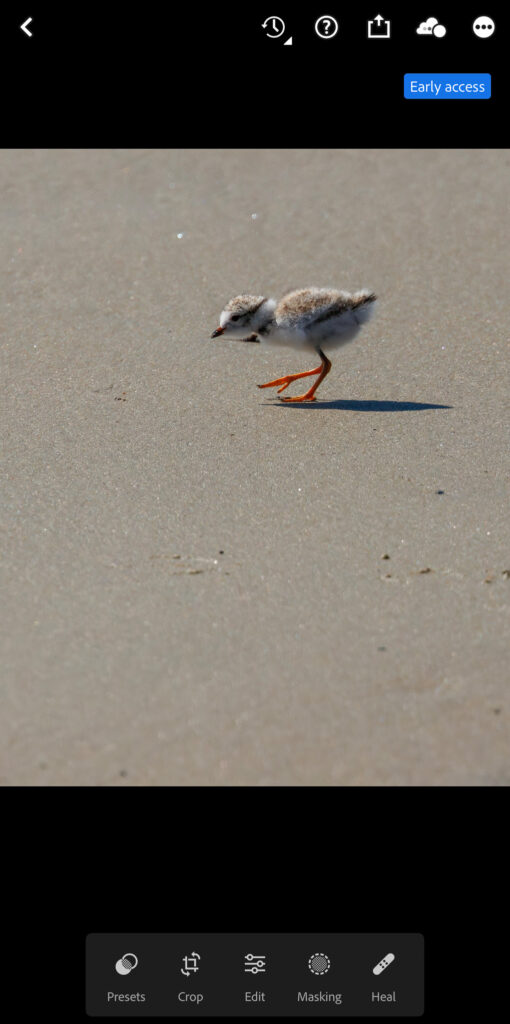 To get there, tap the 3-dot menu in iOS (3-line menu on Android) and go into App settings.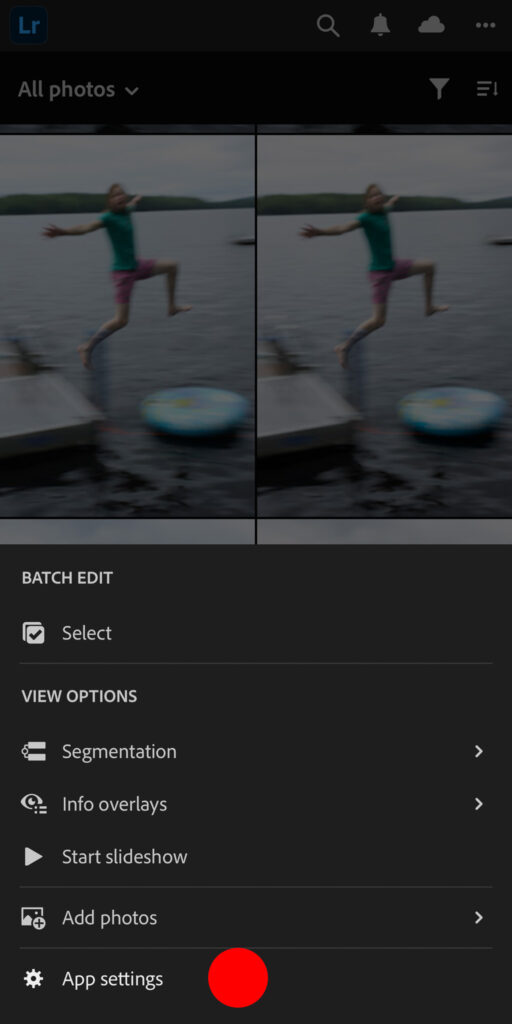 There, look for Early Access and tap that …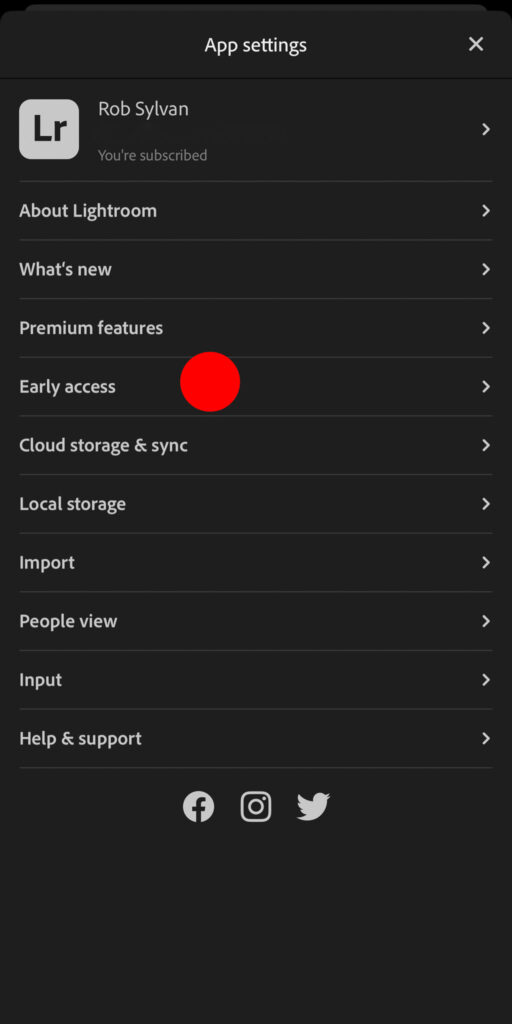 Then toggle on New Editor to enable to the new editing interface before tapping the X to close out of App settings. You can also go into that menu to send feedback to Adobe through the app.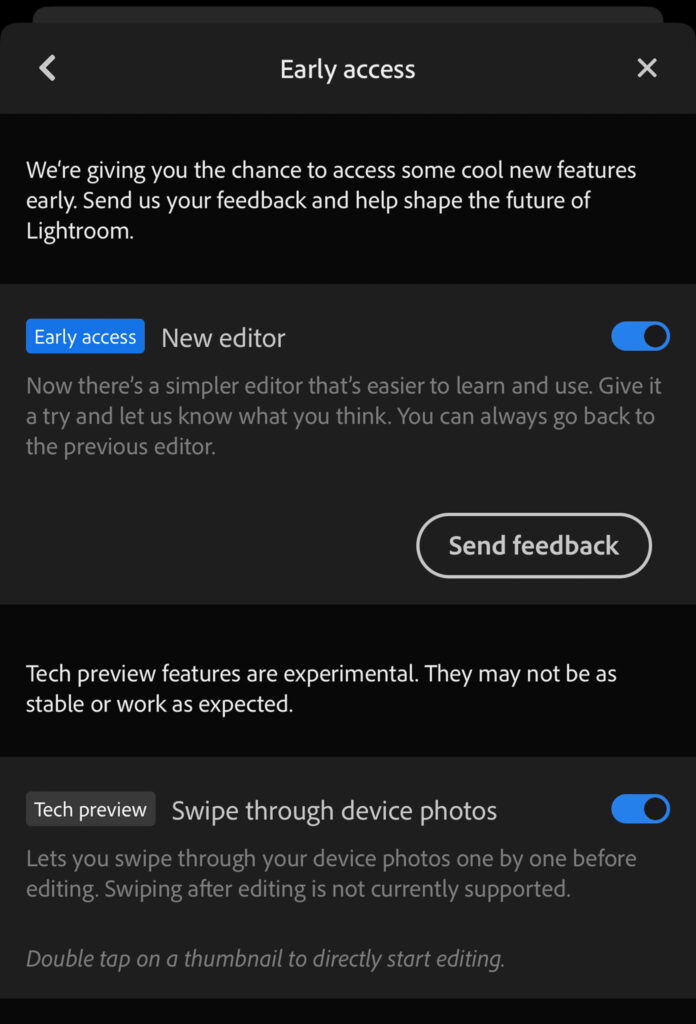 A few things to note:
You can find the Geometry tools under the Crop tool
If you want to enable the visibility of the Profiles and Optics icons, tap the 3-dot menu and go under View options (if enabled, they'll appear when you tap Edit)
Also under the 3-dot menu you can quickly jump to Info and Rating tools
When you tap Edit, you'll see the icons for the editing tools appear above the bottom toolbar.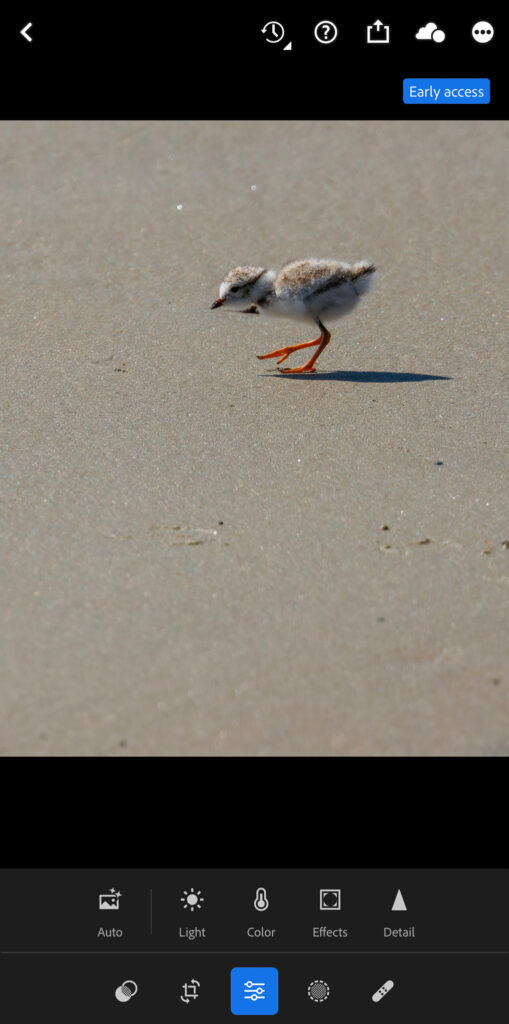 I'm still giving it a test run, and I'm not sure what to think, but one thing I noticed on iOS is that when you rotate your device to landscape orientation you lose the editing tools and just see the photo alone. I did find it useful to have the tools along the side when editing some landscape orientated photos. I do appreciate the opportunity to explore, test, and give feedback before it becomes a final change. You can always disable Early access and go back to the original editing layout (for now). Try it and let me know what you think!
The post Get Early Access to a New Way to Edit in Lightroom for Mobile appeared first on Lightroom Killer Tips.