I'm back from my family vacation (it was awesome), and on Wednesday on 'The Grid' (our weekly talk show for photographers), Erik and I did a "How would I edit Your Photo?" episode where our viewers submit Raw or unedited JPEG images, and I show how I would edit them, starting in Lightroom, and if necessary, jumping over to Photoshop to finish it off. Lots of Lightroom and Photoshop techniques in there.
The first image edit starts at the 8-min and 45-second mark below:
Hope you found that helpful.
If you're serious about iPhone photography, this is for you!
Thanks to Rocky Nook (the awesome folks who publish my books), I'm doing a live 2-hour online session on capturing amazing shots on your iPhone coming up on Thursday, July 13th, from 10:00 am to 12:00 pm Pacific Time (so it starts at 1:00 PM New York Time), and I've got lots of cool stuff to share, so I hope you can join me. The details are below.
Here's the link to sign up.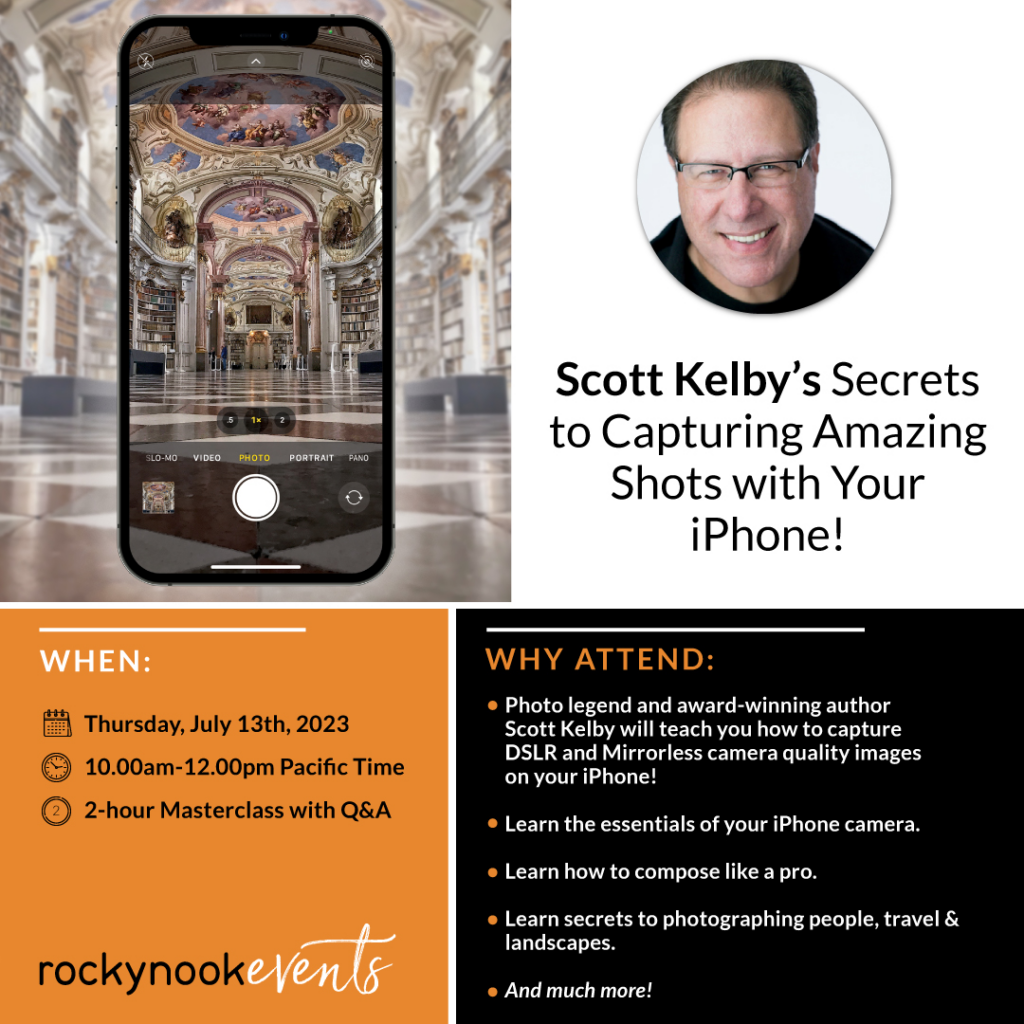 Here's that sign-up link again (can you tell I want you there? LOL! ).

Hope I see you there. Here's wishing you a fantastic weekend!

-Scott
The post How Would I Edit Your Photos? appeared first on Lightroom Killer Tips.