That's a question I got this week from one of our esteemed readers here – he wanted to know was there an easy way for his to see which of images would look good in B&W. Lightroom Classic has a great way to do just that –  check it out: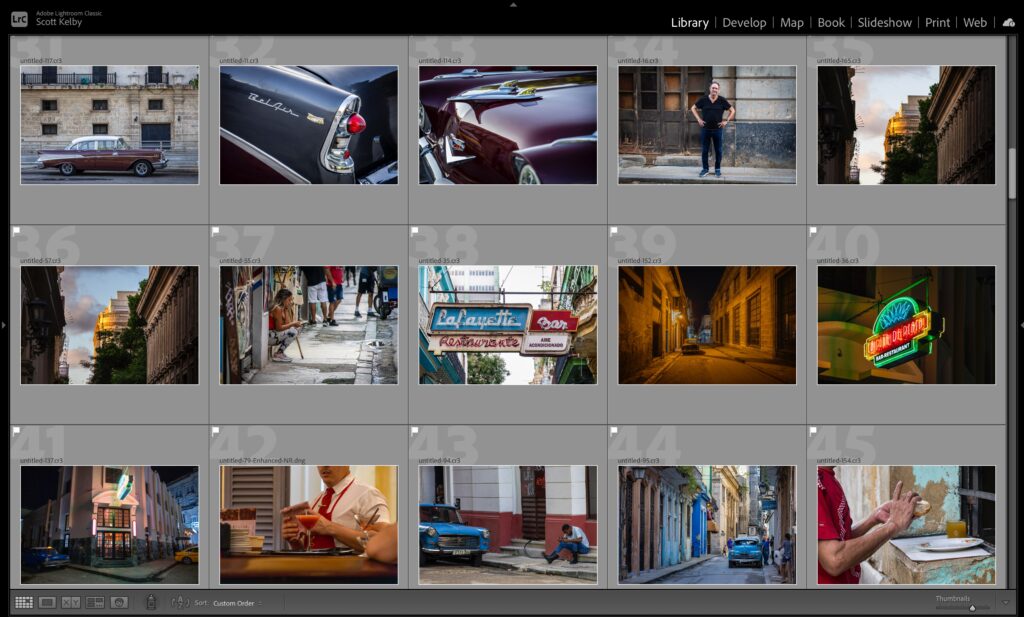 STEP ONE: Go to the Library module and select all the images you want to see temporarily in Black and White.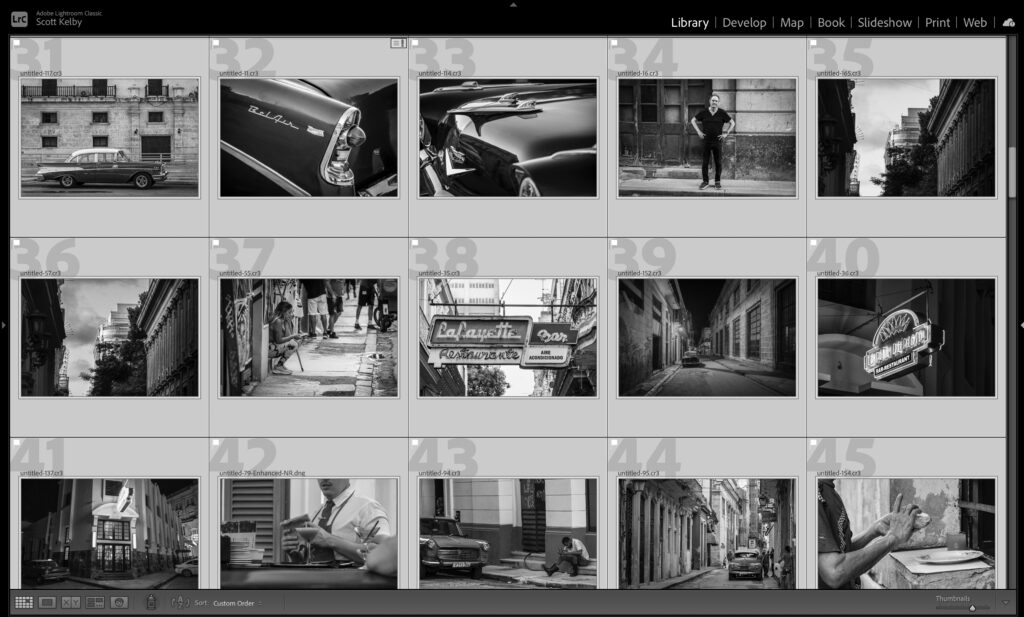 STEP TWO: Once the images are selected (as they are here), just press the letter "v" on your keyboard, and it converts all your selected photos to black and white. Select your images, and now just mark the ones you like with a flag or a color label or a star rating so you know which wants you want to convert.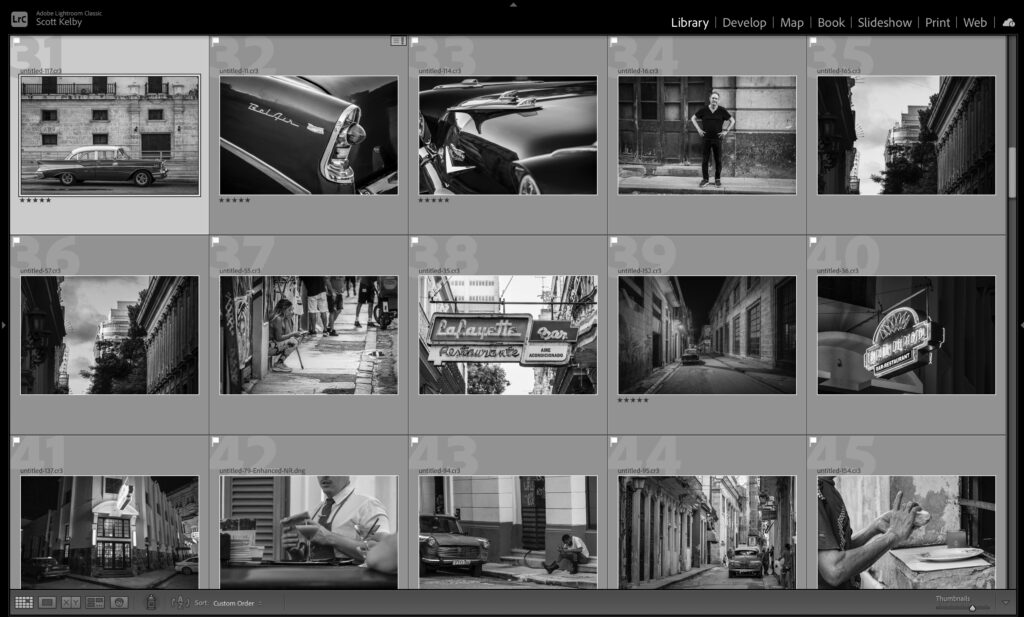 STEP THREE: Here, I marked the ones I want to convert and edit as black and white with a 5-star rating (as seen above).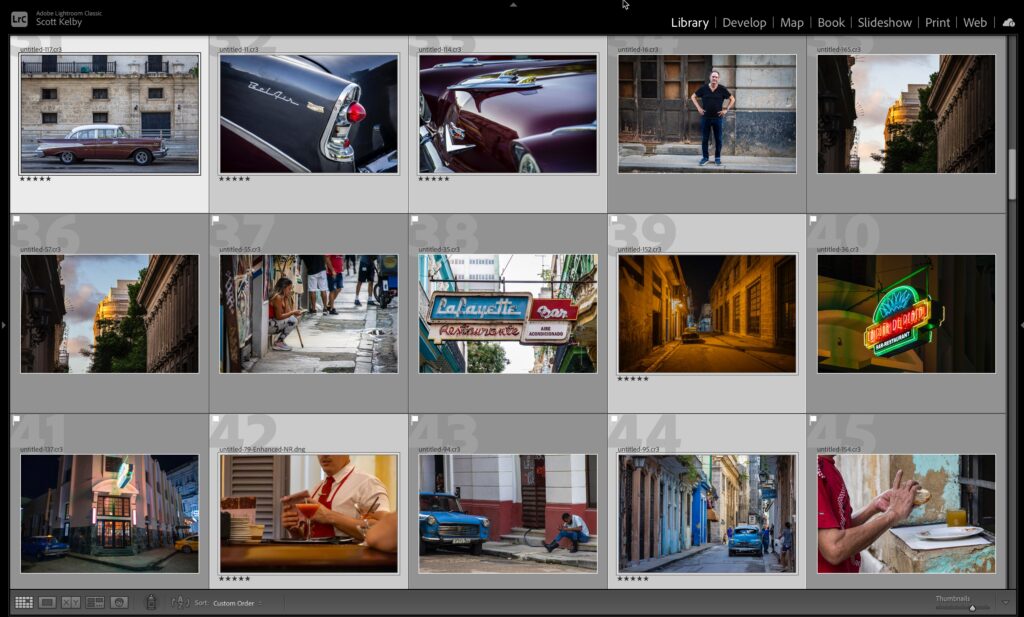 STEP FOUR: Select all the images again, press "v," and they're all color again, but the ones you want to work on in black and white are marked as five star.
Hope you found that one helpful.

Have a great weekend, everybody. #RollTide, and #GoBucs!
-Scott
The post How Would Your Images Look in B&W? appeared first on Lightroom Killer Tips.