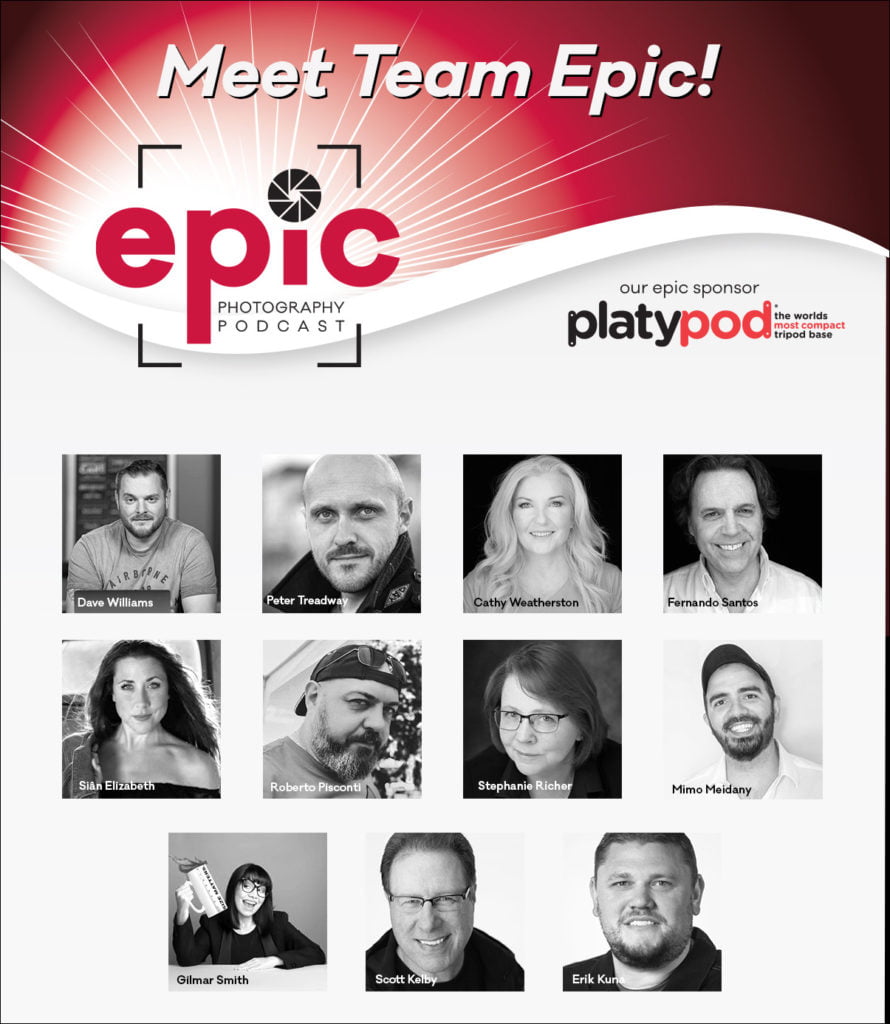 FIRST, A QUICK PROGRAMMING NOTE: I'm a small part of this epic new Podcast, featuring travel photographer Dave Williams, and featuring an international crew of photographers (and the real Rocket Man). The first episode of the "Epic Photography Podcast" is out now. Go give it a listen and meet this #epic lineup of photographers, seen above! http://Epicphotographypodcast.com –
OK, onto the Lightroom stuff:
Hey, everybody. A couple of weeks ago I shared Terry's excellent Part One of this Lightroom Crash Course, and today we have the final of the two parts – this is such great stuff – give it a watch:
Thanks, Terry – you are awesome! (He already knows that, but it bears repeating).
Have a great weekend, everybody!
-Scott
P.S. "Why I'm Not Recommending Apple's New Mac Studio To My Photographer Friends" – that's my post today over at scottkelby.com – if you're a Mac user, this is worth the quick read.
The post Part 2 Of The "Lightroom Classic 101 Crash Course" With Terry White appeared first on Lightroom Killer Tips.