New Features in Photoshop 2020 June update
On June 16th Adobe released a new update to Photoshop. There is definitely something here for both designers and photographers. Watch the video above and see how to use these new features and here is a quick rundown of all that's new. (Spoiler alert, I saved the best for last, Camera Raw has a whole new interface)
New App icon
The first thing you might have noticed is the new app icon. Some of the icons have three characters now, such as Psc (Photoshop Camera) and Lightroom Classic. Love 'em or hate 'em. They are here to stay and time to get new stickers for my macbook pro.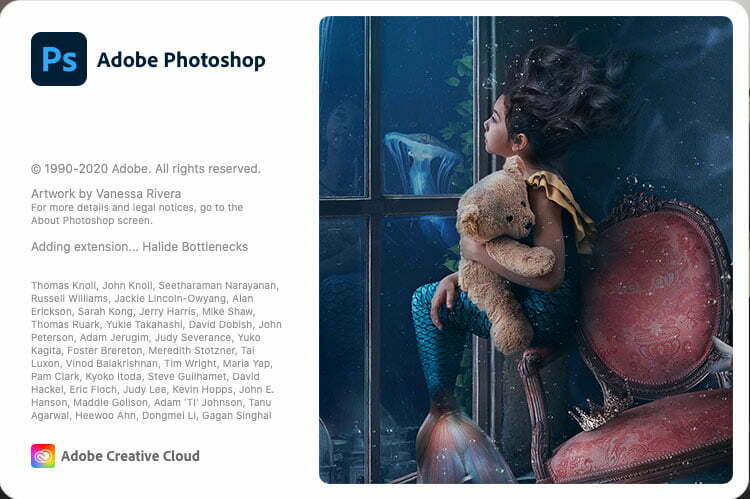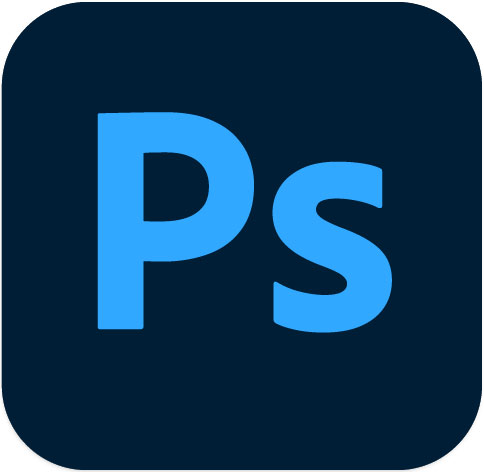 Ok, onward with the actual features.
Select Subject portrait optimization
You might be familiar with Auto Select, choose the Quick select or Object selection tool and you will see an option on the toolbar: Select subject. Click the button and Adobe Sensei (AI) finds the main subject in the photo and makes a selection around it.  its pretty neat and it's AI had undergone some additional training, particularly in the area of portraits. It now does a better job of selecting people. See the comparison between the previous version and the new update here.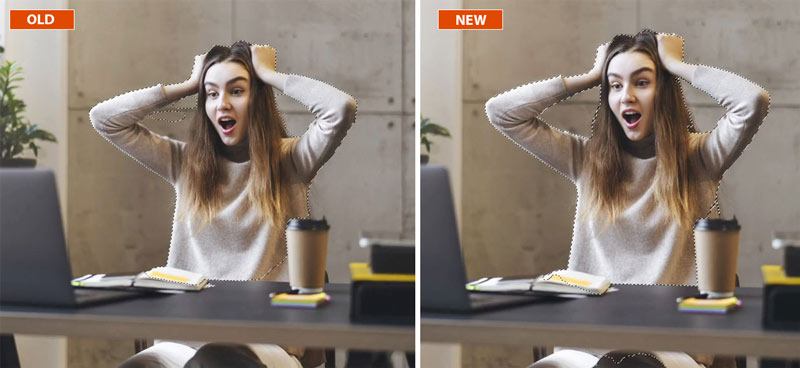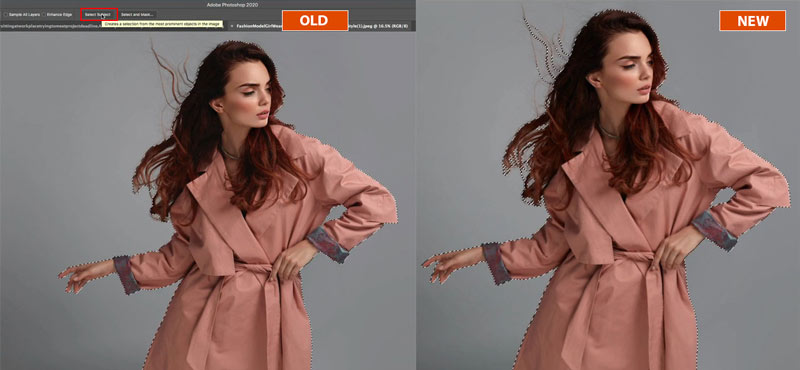 Adobe Fonts Auto activation
When you open a document containing fonts that aren't on your system, things are smarter. If they are an Adobe font, Photoshop connects with Adobe Font, downloads and installs the fonts you need. For non adobe fonts you can manage the fonts in one place and replace them, or find and install the fonts. It's a huge time saver.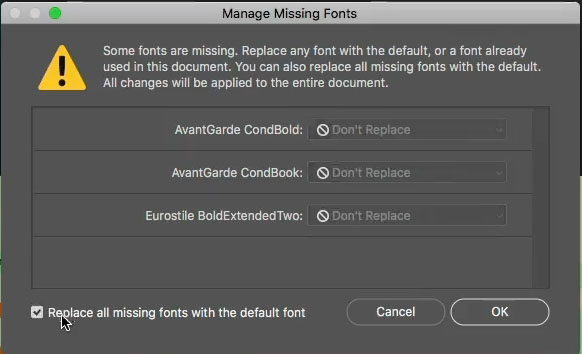 Rotatable Patterns
When you apply patterns either from the Patterns panel or from layer styles, you have always been able to scale them, but now you can also rotate the patterns in real time.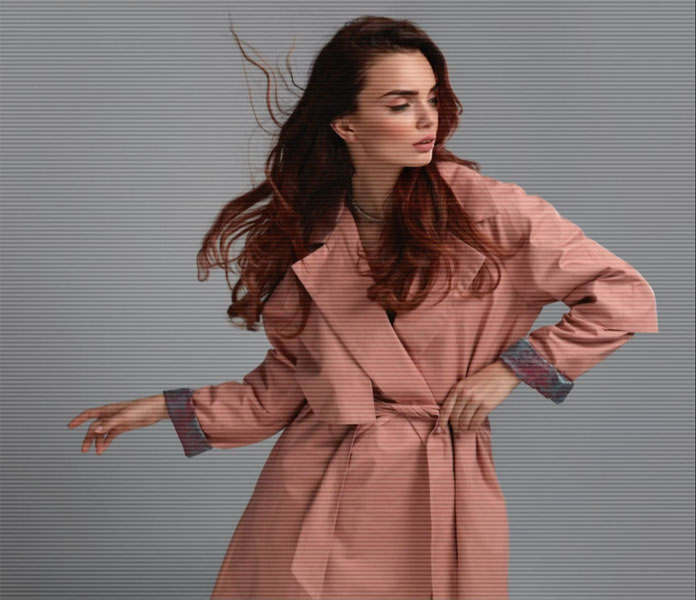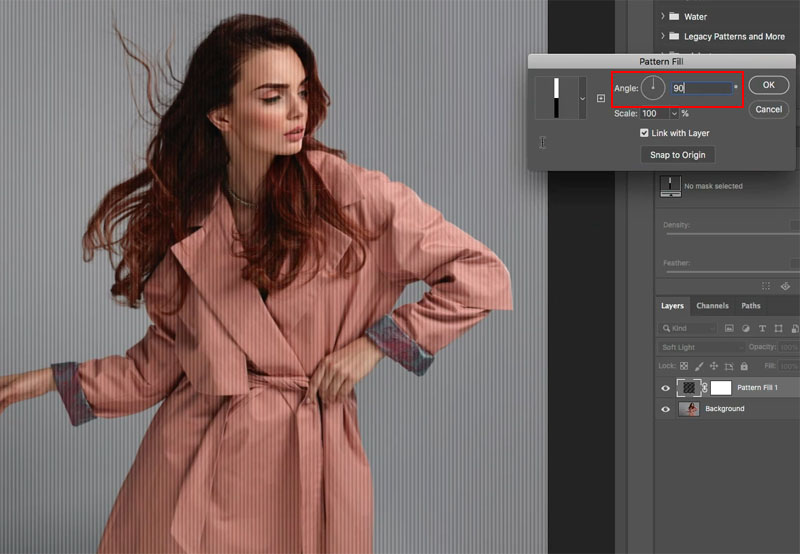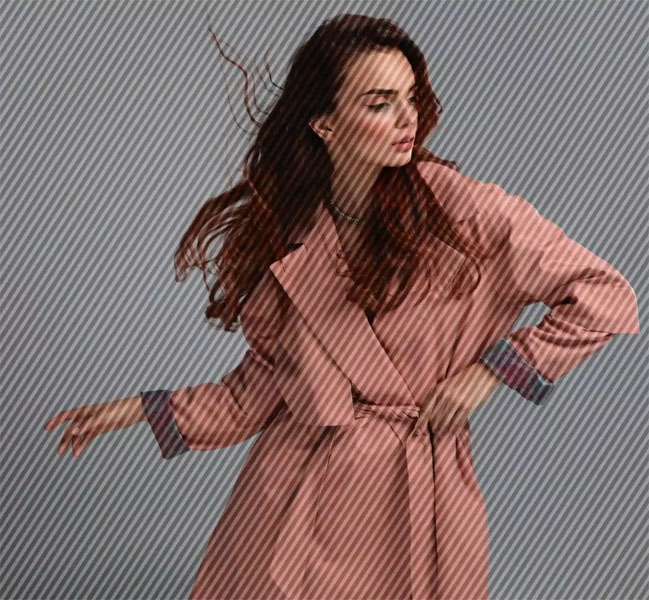 ACR 13. Camera Raw 13
Adobe Camera RAW (ACR) is now a teen. Welcome to ACR 13. It's got some slick new features, but the big news is that sexy new modern interface! You can either use a horizontal or vertical filmstrip.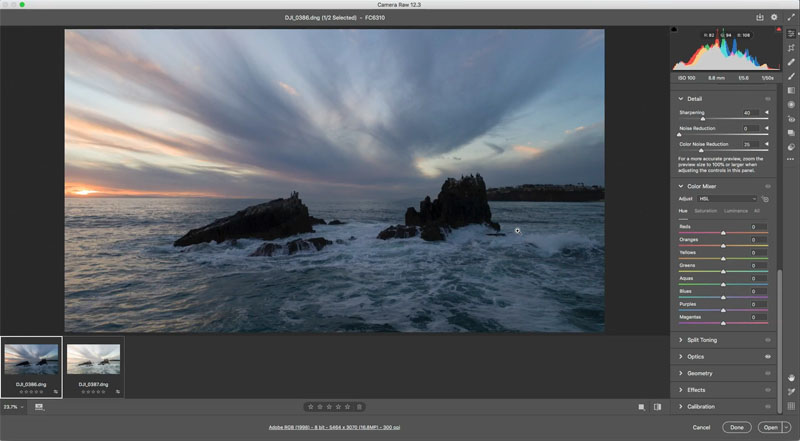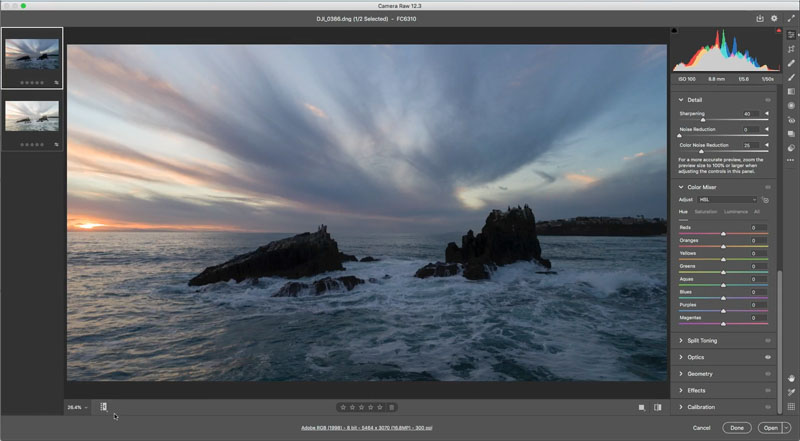 The thing I like the best is those tabs are gone. You can new scroll through all the different panels just like in Lightroom. In fact ACR looks and acts very much like the develop module in Lightroom.
You can view the panels in solo mode; when you open a panel, the others collapse. The panel is context sensitive and displays the contents for the tool you select from the new vertical toolbar.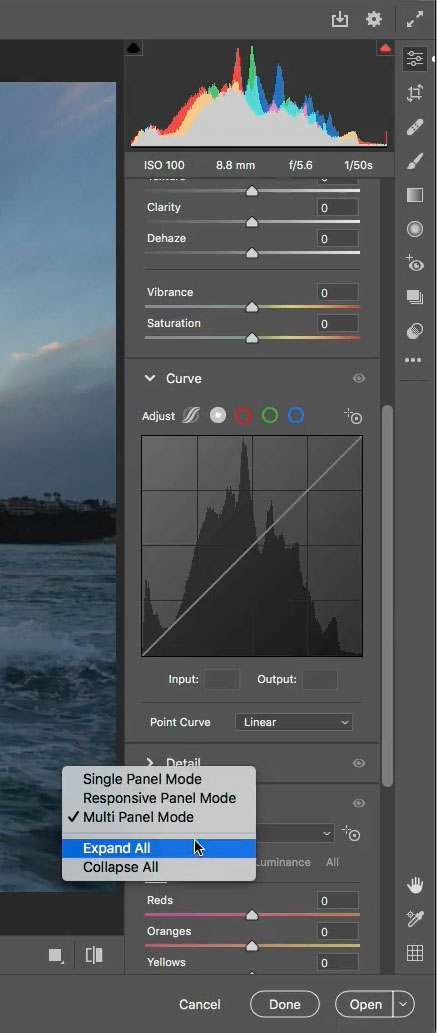 A Hue slider has been added to the local corrections; Adjustment brush, Radial and gradient tools. This enables you to change the color of objects in the photo by painting. This is also useful for removing color contamination and evening out the color of skin, such as reducing sunburn. If you hold down the alt/Option key as you move the slider it goes into "use fine adjustments" precision mode and moves very slowly.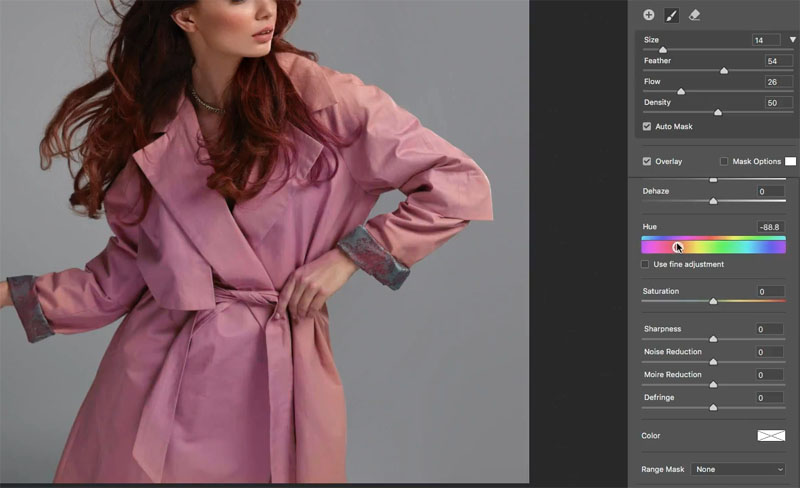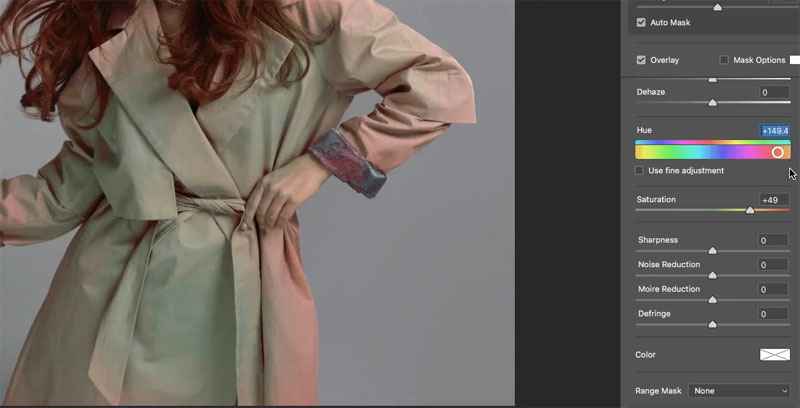 ISO Adaptive Presets.
Imagine a preset that alters the amount of noise reduction or sharpening depending on the ISO of the photo? You need to select 2 or more photos with different ISO settings. Make a preset and vary settings between the different ISO images, such as turn up noise reduction on the higher ISO image. Save as preset and turn on the magic "Create ISO Adaptive Preset" button.

There are some more features in ACR that you can see in the video and also covered more in depth in my Lightroom Classic article. Yes Lightroom Classic is also updated today.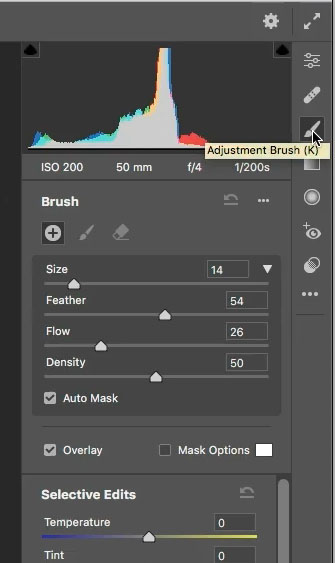 Match Font
Match font now supports Japanese fonts.
Alright everyone, that's it for the June 2020 Photoshop update.
You can browse all our Superguides, which cover almost every feature and every release in Photoshop since CS3. Also covers all the updates in Lightroom. It's interesting to see which features went into which version and also it will make you aware of features you didn't know exist, and of course they are all tutorial style.
Keep your eyes peeled on the newsletter because I am releasing the latest version of my Lightroom Classic Training this week!
Thanks for checking out everything
Colin
PS Don't forget to join our mailing list and follow me on Social Media>
(Ive been posting some fun Instagram and Facebook Stories lately)
Great to see you here at the CAFE,
Colin
You can get my free Layer Blending modes ebook here
If you like these techniques and you would like to dive deeper into Photoshop, I have just launched an in-depth Photoshop Course. Its called Photoshop Secrets: Photoshop 2020 for Digital Photographers, Check it out here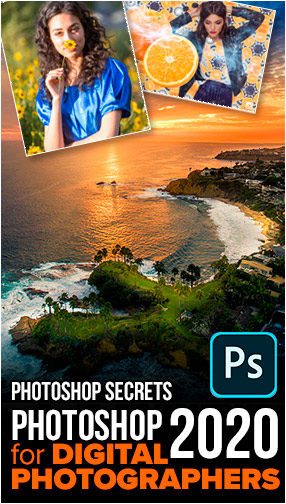 The post Photoshop 2020 March release, new features in Photoshop 21.2 appeared first on PhotoshopCAFE.