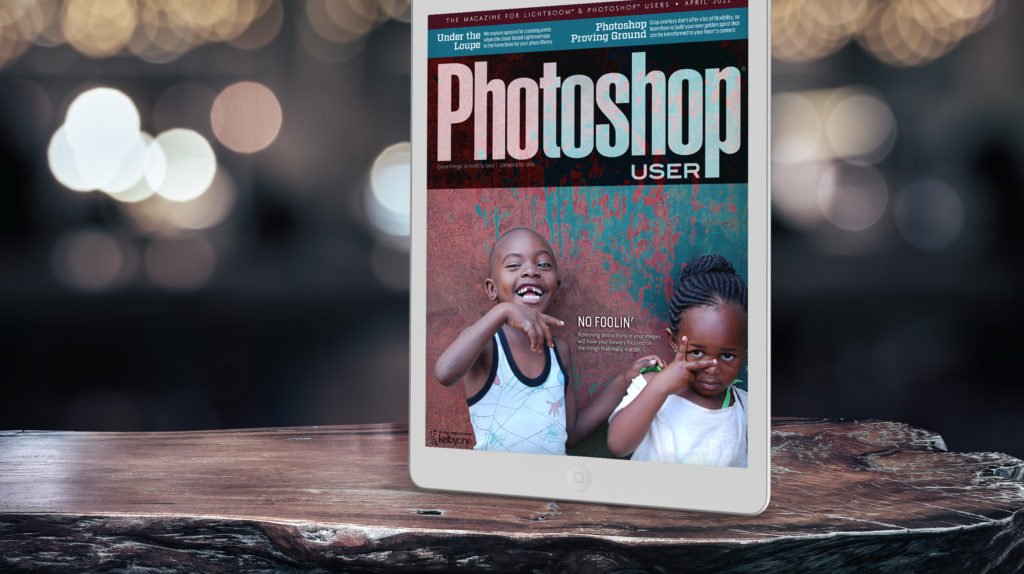 The April 2022 issue of Photoshop User is now live on the KelbyOne site and KelbyOne Mags for iOS and Android.
In this issue, learn how removing distractions in your images can place the focus on the things that really matter, plus exploring print options in the cloud-based version of Lightroom, creating custom crop overlays for more flexibility, a look at the Boris FX Optics 2022 plug-in, creative sharpening, doing the type warp, and so much more!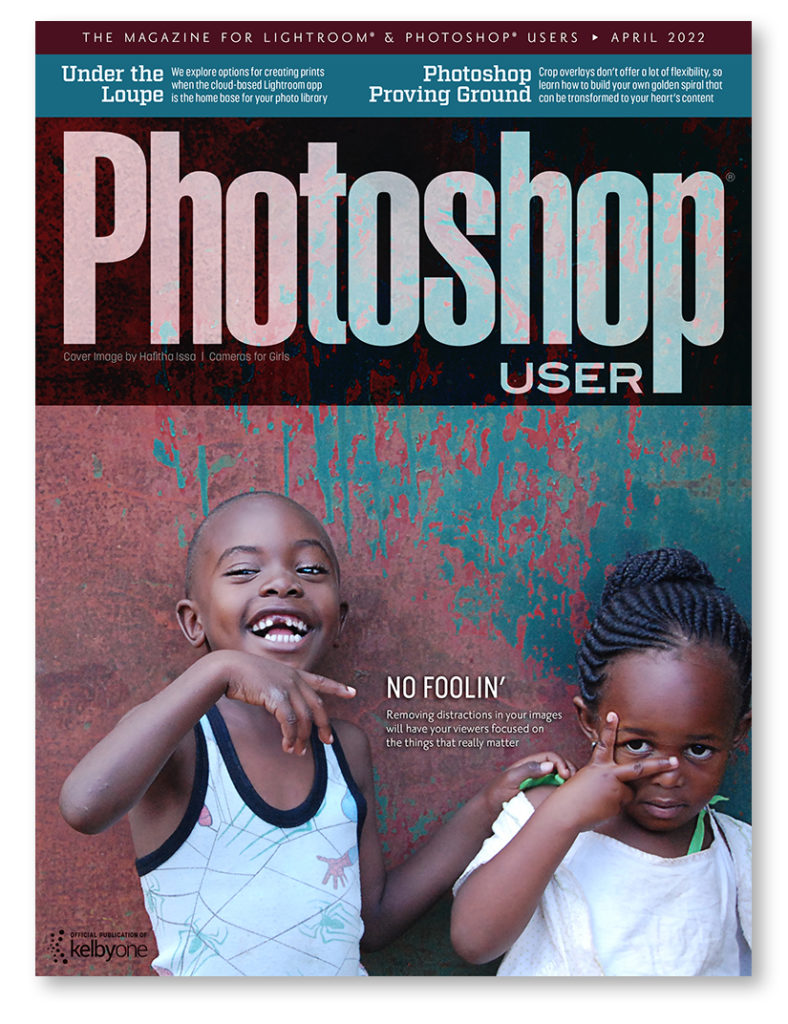 This issue's cover image by KelbyOne member Hafitha Issa/Cameras for Girls
KelbyOne Pro & Plus members have access to more than 100 back issues of Photoshop User magazine all the way back to January 2012, plus all 64 issues of Lightroom Magazine. Not a Pro or Plus member yet? Click here for more information.
The post The April 2022 Issue of Photoshop User Is Now Available! appeared first on Lightroom Killer Tips.