How to remove the recent files from Photoshop Home-screen.
Recently, I was needing to hide the thumbnails from Photoshop's welcome screen. I was about to do a livestream and didn't want to show my client's images. (Celebrities are big on privacy. If you ever work with any, remember that and you'll last a long time).
The question comes up? How to I remove or delete the thumbnails? Its actually really easy, but not at all obvious. I'll show you now, as well as 2 more powerful tips.
Step 1.
Click on the PS log on the top left of the home screen to go into Photoshop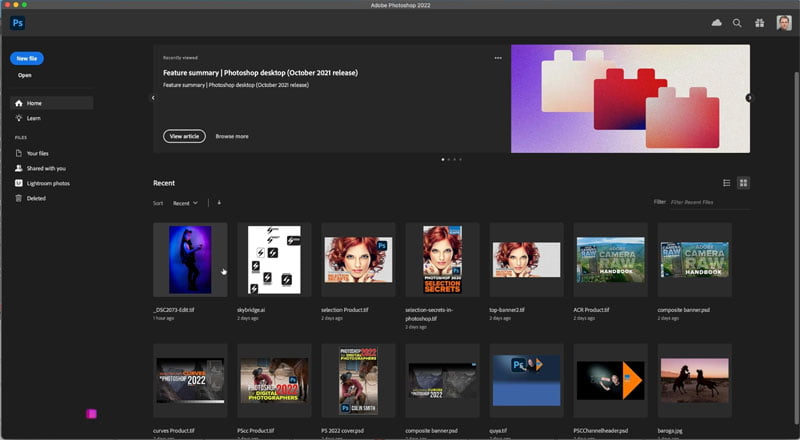 Step 2.
Choose File>Open Recent
At the bottom of the list of recent files, you will see Clear Recent File List
Click it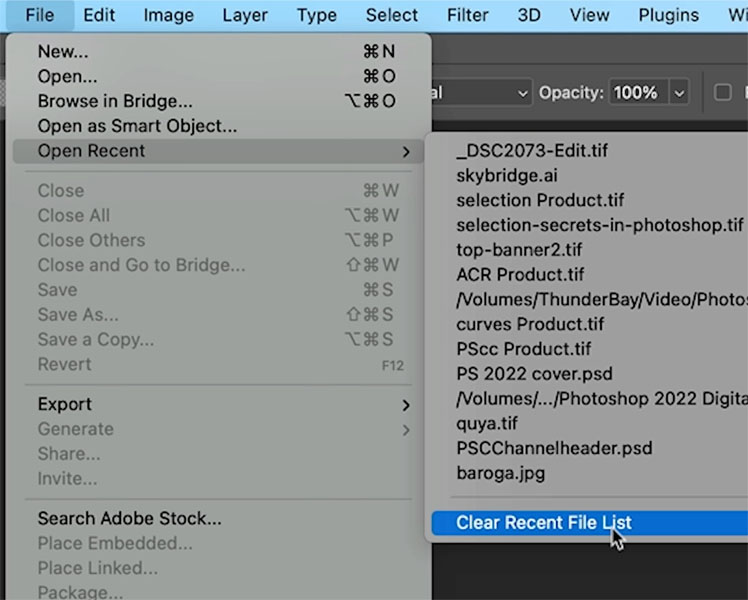 Step 3.
Click the home bottom, or close all documents to go back to the home screen
Notice, the thumbnails are all gone now. Unfortunately, you can't selectively delete them, it's all or nothing.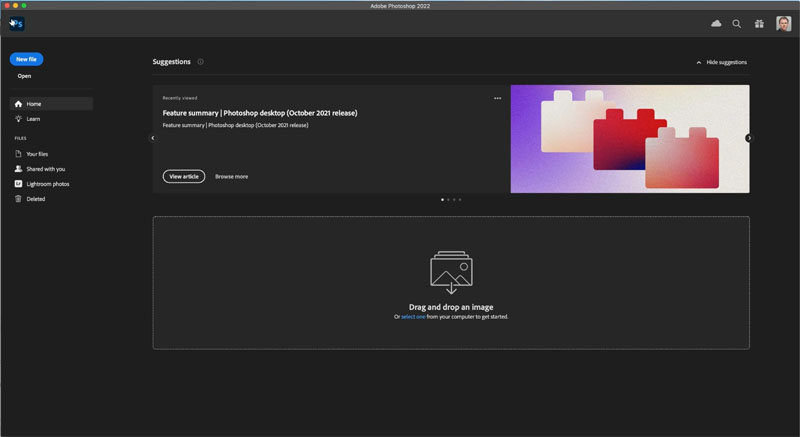 How to Hide the Home Screen in Photoshop
Whenever you start Photoshop, or close all documents, you will see a full screen home page. Maybe you like it, maybe you find it annoying, I'll show you how to stop it appearing.
Choose Photoshop Preferences>General
Uncheck the box that says Auto Show Home Screen. Now you will just go straight to photoshop and skip this screen. If you want it back, turn the option back on. (I actually kind of like the thumbnails now. Hey, it grew on me).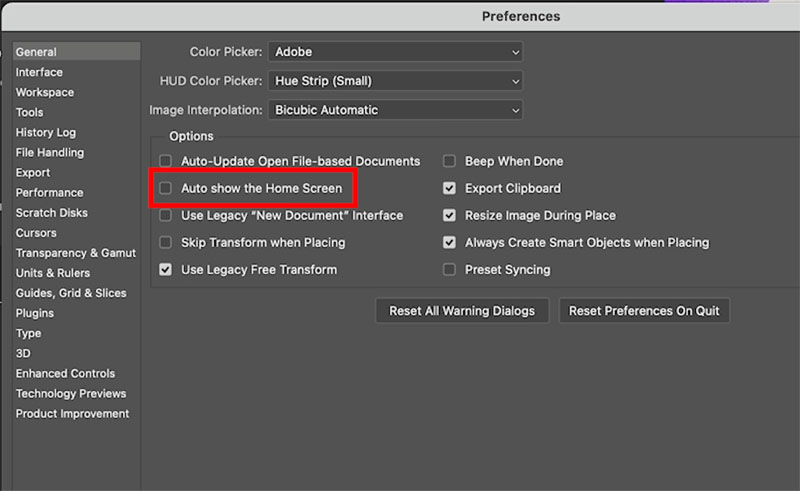 Increasing the amount of recent Photoshop files in the list
By default, when you choose File>Open Recent, you will see 25 files. Want more? Here's how.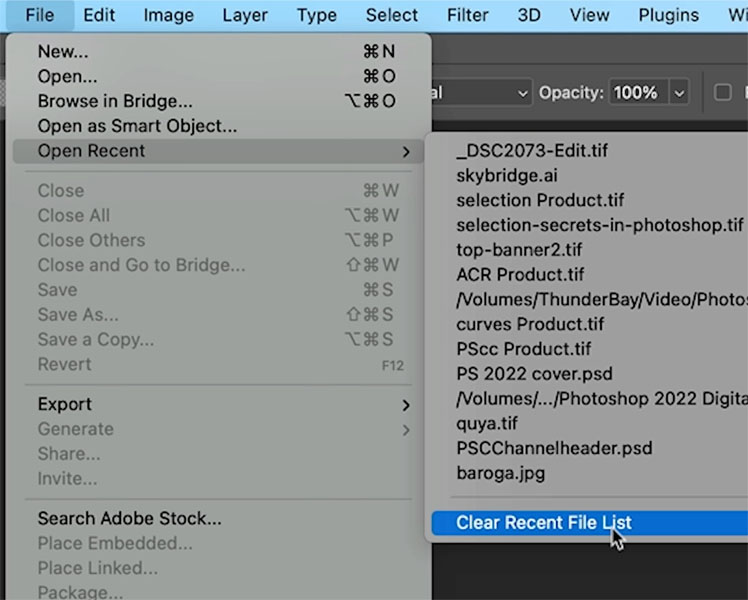 Choose Photoshop Preferences>File Handling
At the bottom of the screen, change recent File List from 25 to 100 (The maximum).
Click OK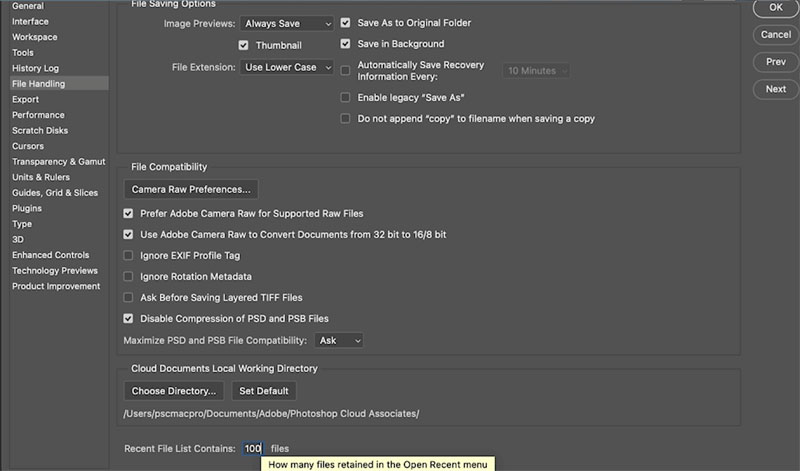 Now when you choose File>Open Recent, you will see 100 files. This makes it easier to find older documents. We all know how difficult that can be at at times.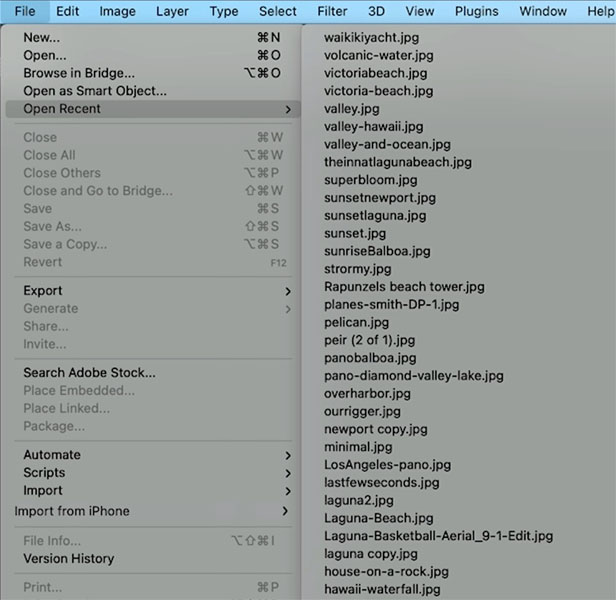 There we go, nice and short and sweet this week.
I hope you found this tutorial useful, I'll be back with more next Tuesday, as well as our Livestream on Youtube on Thursdays at 1pm Pacific.
See you at the CAFE
Colin
I've  got a whole bag of goodies  you can have for free at the Vault. Grab free goodies here, including Photoshop brushes, actions, presets, sky images, ebooks and a whole bunch more.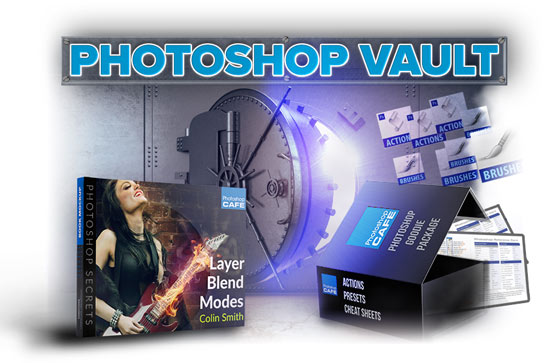 Consider Consider joining our mailing list so you don't miss any of my tutorials.
For more, follow us on Social Media
The post How to clear recent files from Photoshop Home Screen appeared first on PhotoshopCAFE.