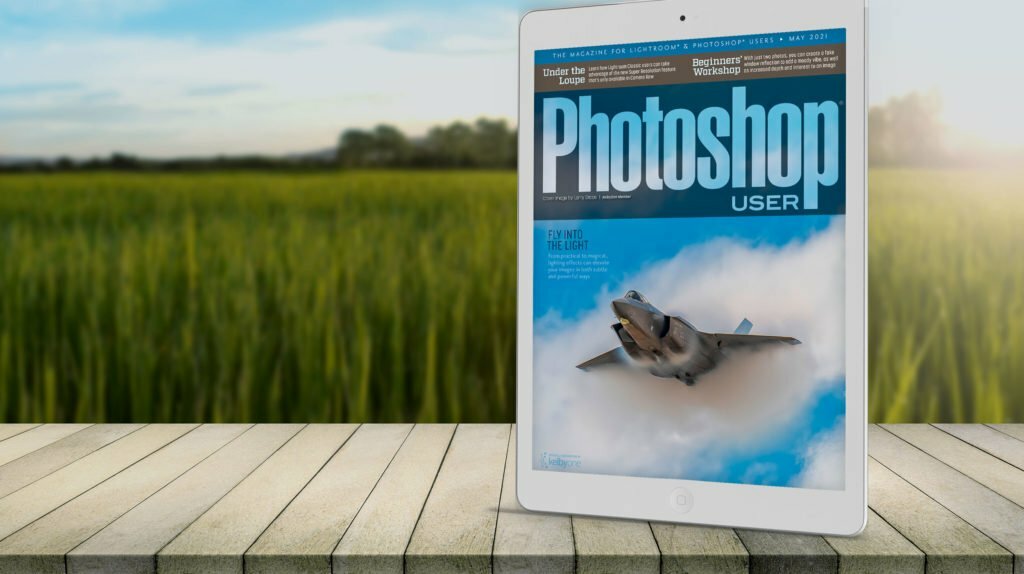 The May 2021 issue of Photoshop User, the Magazine for Lightroom & Photoshop Users, is now live on the KelbyOne site and KelbyOne Mags for iOS and Android.
In this issue, we'll show you how to add lighting effects in Photoshop from the practical to the magical, plus how Lightroom users can take advantage of the new Super Resolution feature in Camera Raw, creating a fake window reflection, tapping into your inner artist with AKVIS plug-ins, repairing a badly damaged image in Photoshop, and so much more!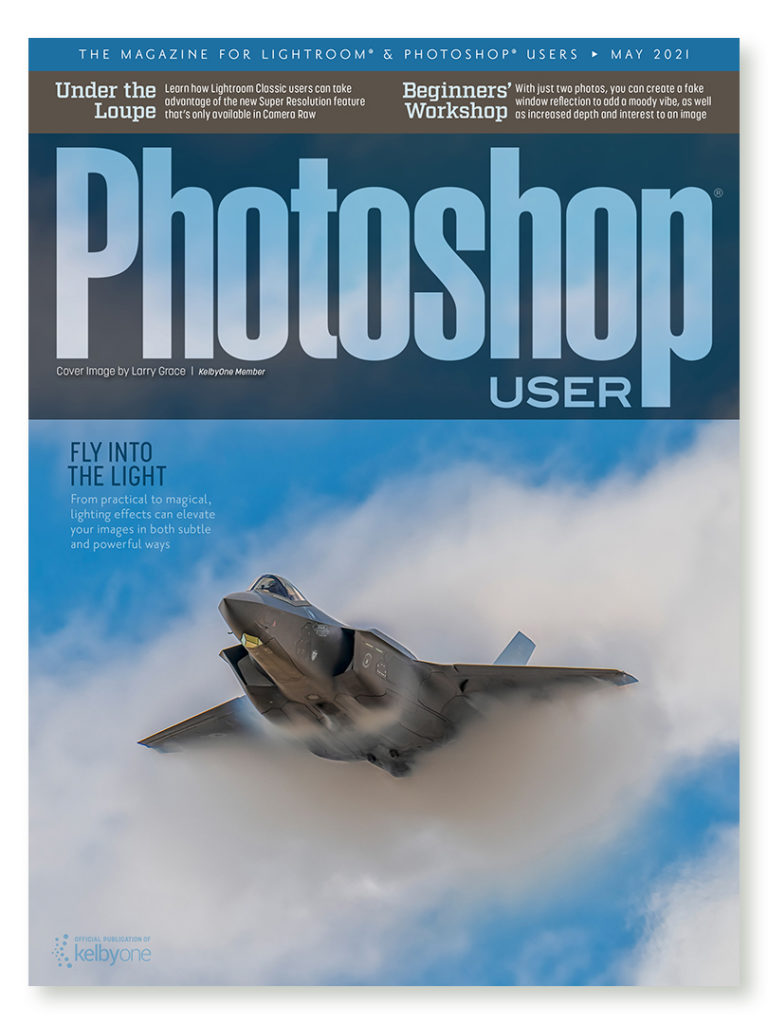 This issue's cover image by KelbyOne member Larry Grace!
KelbyOne Pro & Plus members have access to more than 95 back issues of Photoshop User magazine all the way back to January 2012, plus all 64 issues of Lightroom Magazine. Not a Pro or Plus member yet? Click here for more information.
The post The May 2021 Issue of Photoshop User Is Now Available! appeared first on Lightroom Killer Tips.