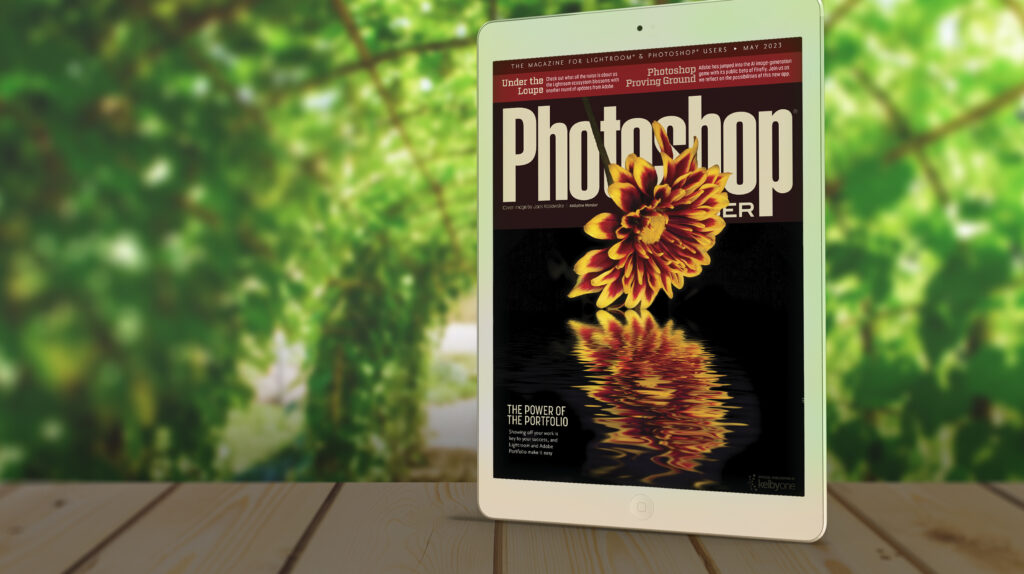 The May 2023 issue of Photoshop User is now live on the KelbyOne site and the KelbyOne app for iOS and Android.
In this issue, we'll tell you all the reasons why showing off your work online is key to your success, and how Lightroom and Adobe Portfolio make it easy, plus a look at all the new Lightroom updates released in April, a test-drive of Adobe's entry into the AI image-generation race, creating rusty text in Photoshop, building a mixed-media collage, exploring Retouch4me plug-ins, and so much more!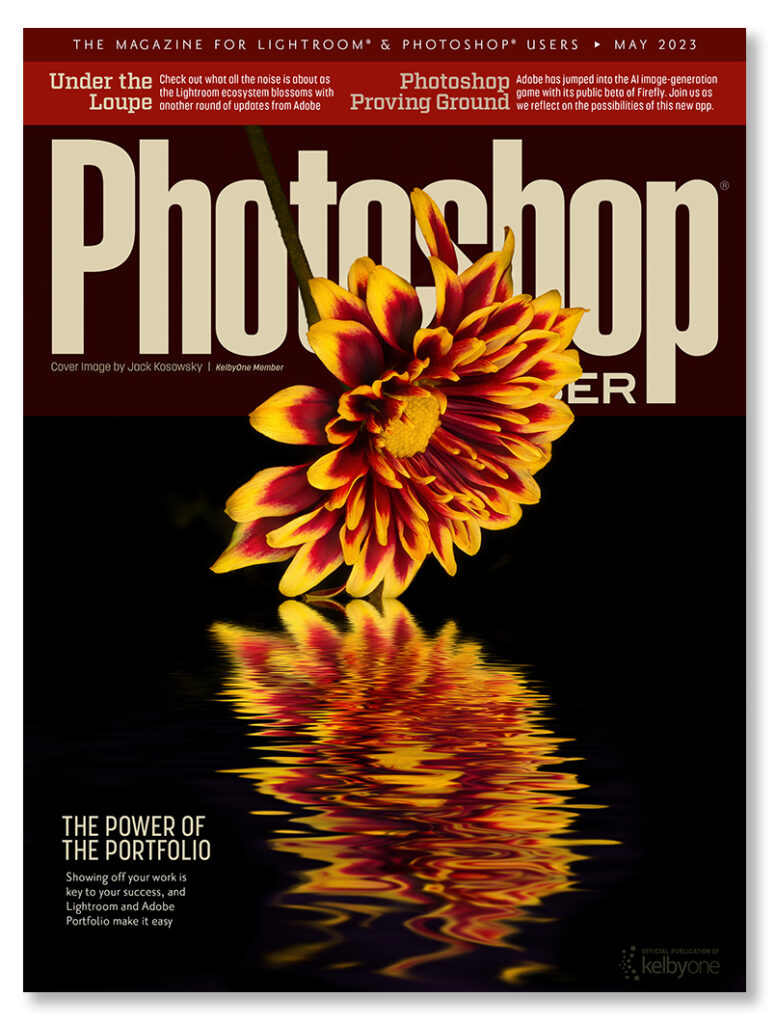 This issue's cover image by KelbyOne member Jack Kosowsky
Current KelbyOne members can log into their account to access the new issue, or you can visit https://kelbyone.com/magazine to sign up and start reading today.
KelbyOne Pro members have access to more than 100 back issues of Photoshop User magazine all the way back to January 2012, plus all 64 issues of Lightroom Magazine. Not a Pro member yet? Click here for more information.
The post The May 2023 Issue of Photoshop User Is Now Available! appeared first on Lightroom Killer Tips.