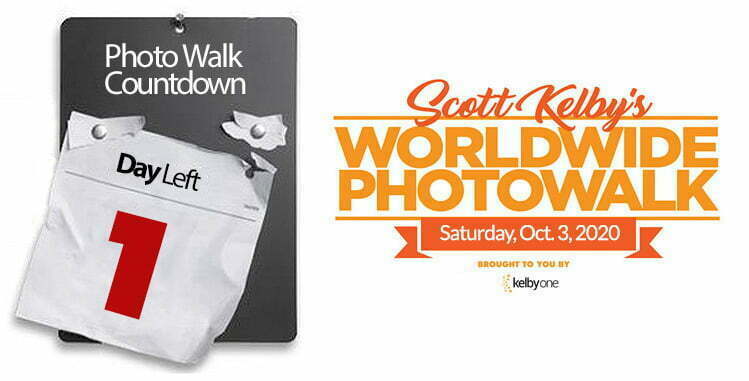 Tomorrow, in cities all over the world, my 13th Annual World Wide Photo Walk for the Springs of Hope Orphanage kicks off, and by tomorrow night collectively we will have taken literally millions of photos, and with any luck, have raised a ton of donations for the orphanage. How cool is that!!!!
If you haven't signed up for a walk yet: go here right now – find a walk near you and sign up free! (you can be walking with us tomorrow!).
Tomorrow I'm Broadcasting LIVE all day long!
To celebrate the walk, and the images you're taking during your walks, Erik Kuna and I will be LIVE all day at the top of every hour tomorrow with prizes, giveaways, sharing your images, and having guests and lots of fun and surprises. You can watch the live stream at the official Worldwide Photo Walk Site.
We're doing Silent Auctions of instructor prints, one-on-one Skype time with them, and portfolio reviews
We'll have all the details on the live show tomorrow, but you'll have an amazing opportunity to own the work of some of your favorite photographers, and a chance to pick their brains one-on-one by bidding in the silent auction. Hey, ya never know, right (and all the proceeds go the Springs of Hope Orphanage in Nakuru, Kenya)
Help the Orphanage by ordering your Official Photo Walk T-shirt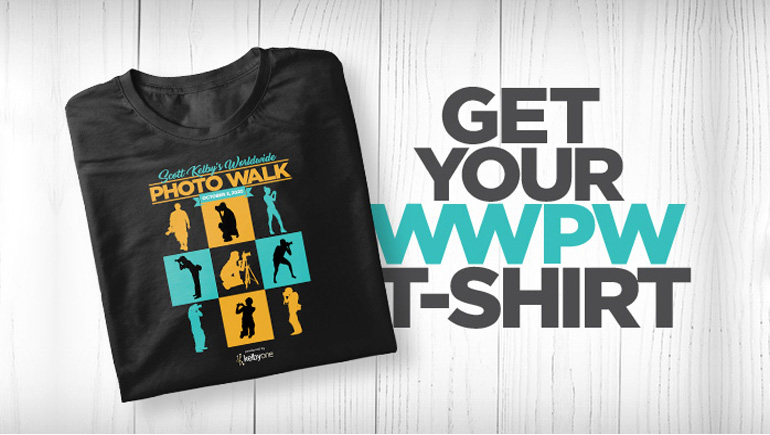 100% of the profits from these Photo Walk t-shirts goes straight to the orphanage, so please consider ordering one right now — it makes a difference in the lives of these awesome kids (and it's a win-win. You get a cool collectors item 2020 t-shirt, and they get a donation for food, clothing, housing, medicine and education).
We've got lots of Photo Walk tips for you!
Head over to my Daily Blog for tips on taking better photos, staying safe, and having fun. Here's the link.
Thanks to everybody who has helped raise money for the orphanage, or donated their time or ideas — you can't believe what a difference it makes, and I'm very thankful that you cared enough to help.

Have a great walk, and a great weekend!
-Scott
The post The Worldwide Photo Walk is Tomorrow! appeared first on Lightroom Killer Tips.