This tutorial shows you the fastest, easiest way to fix edges on masks in Lightroom or Camera RAW, it's easy and it really works!
Here is a simple way to get rid of edge halos on mask edges in Lightroom or Camera RAW. We are in the develop module of Lightroom Classic, but this tutorial will work exactly the same for Adobe Camera Raw.
Let's lighten the foreground and gazebo without changing the sky and water.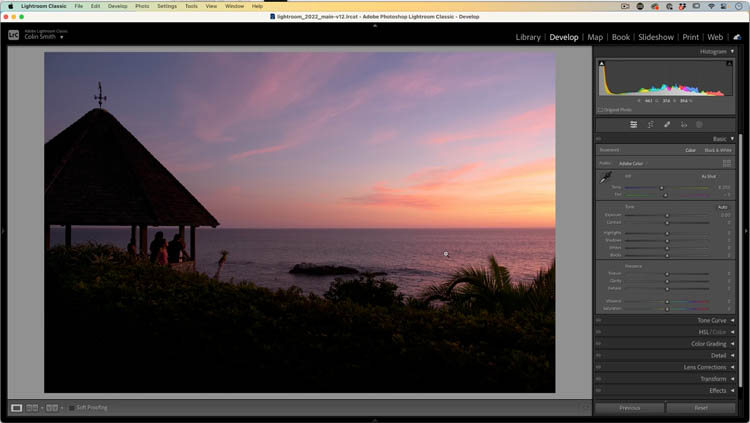 Click the new mask button

Choose the ai Subject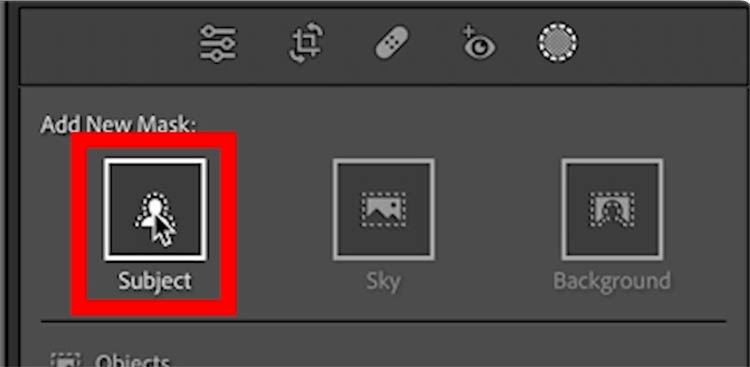 A mask will automatically be added to the subject. Sometimes, it will get the whole thing and other times, it will get a partial selection as shown.
We need to add the grassy foreground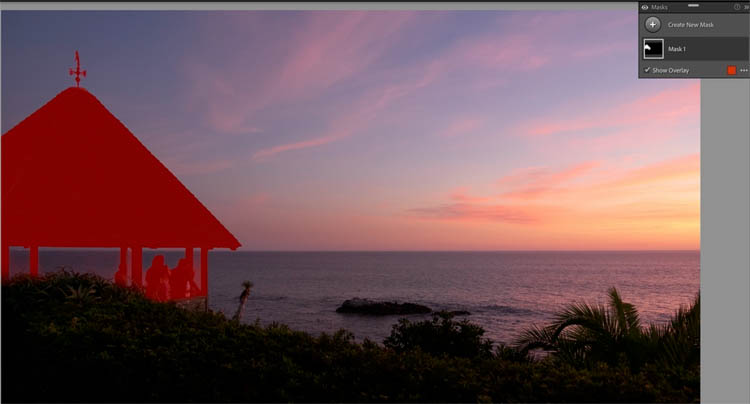 In the Masks panel, click Add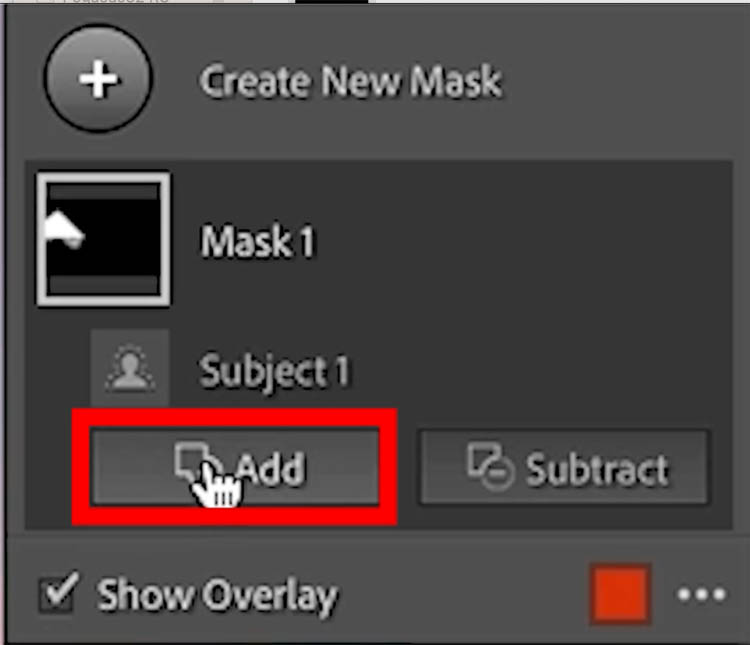 Choose Objects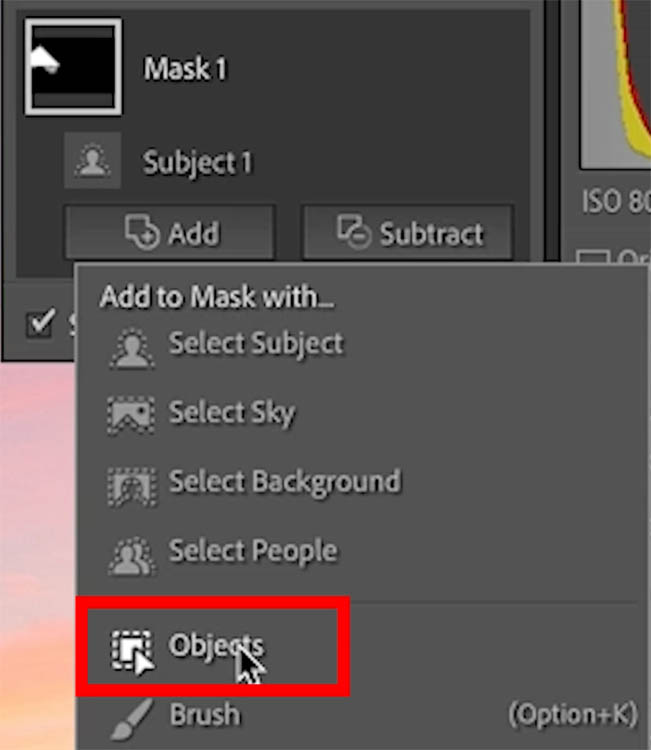 You will see a brush and a selection option in the mask panel. Choose brush.
Paint over the area you want to select. It doesn't have to be perfect, just enough to let Lightroom/ACR know what you want it to select.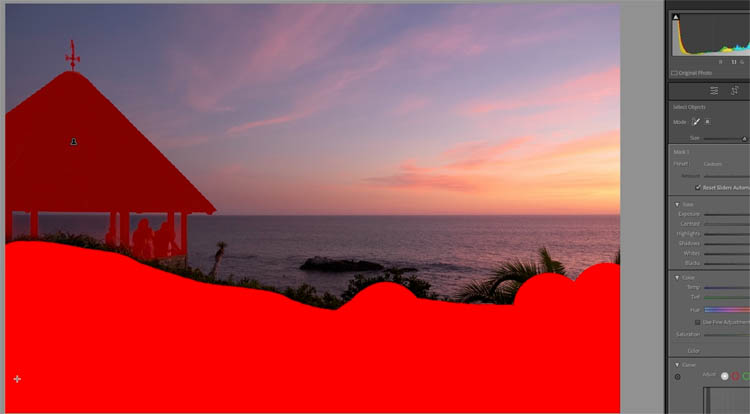 The ai will do its thing and make the selection.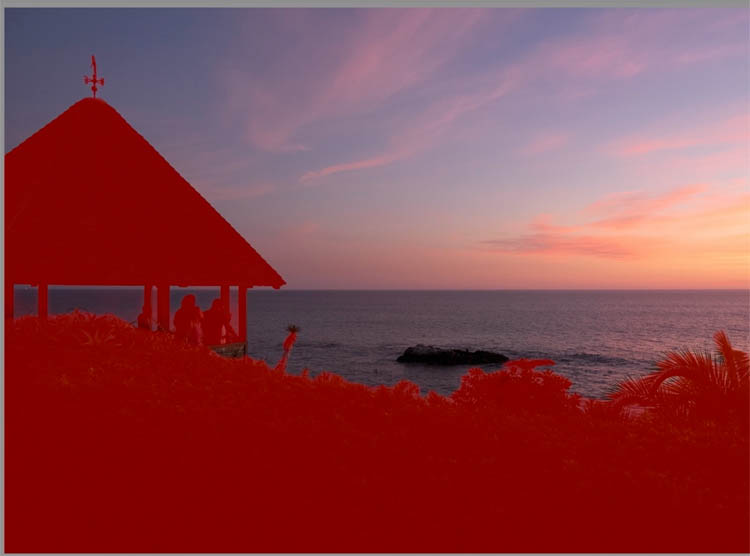 Adjust the Exposure and Shadows to brighten the foreground
Notice we have a light fringe on the transition between the ocean and the foliage. This is called a halo, and it's common.
Lets fix it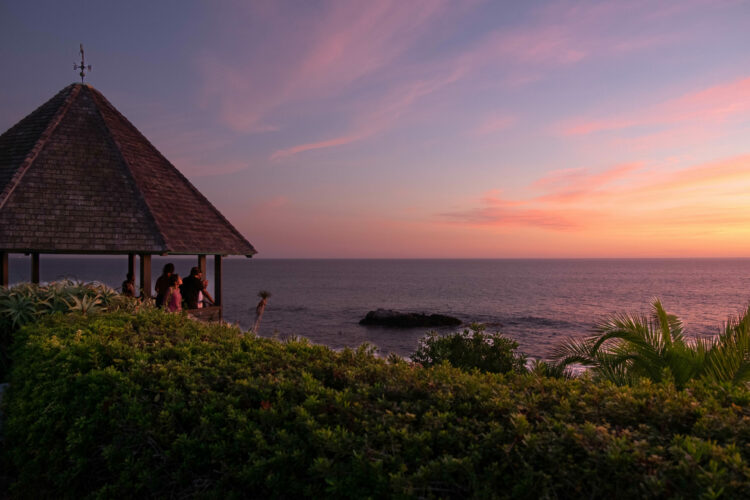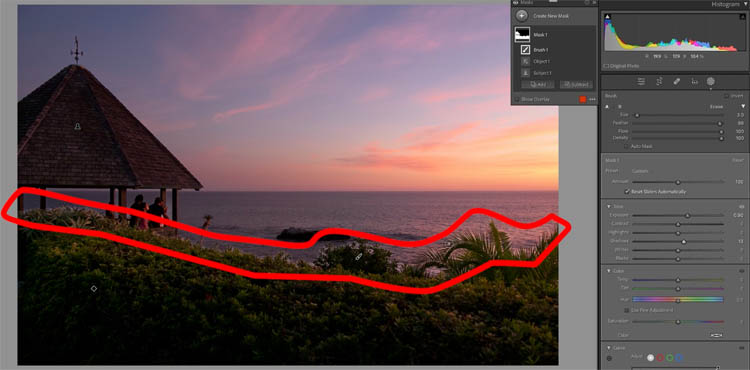 Inside the mask, choose subtract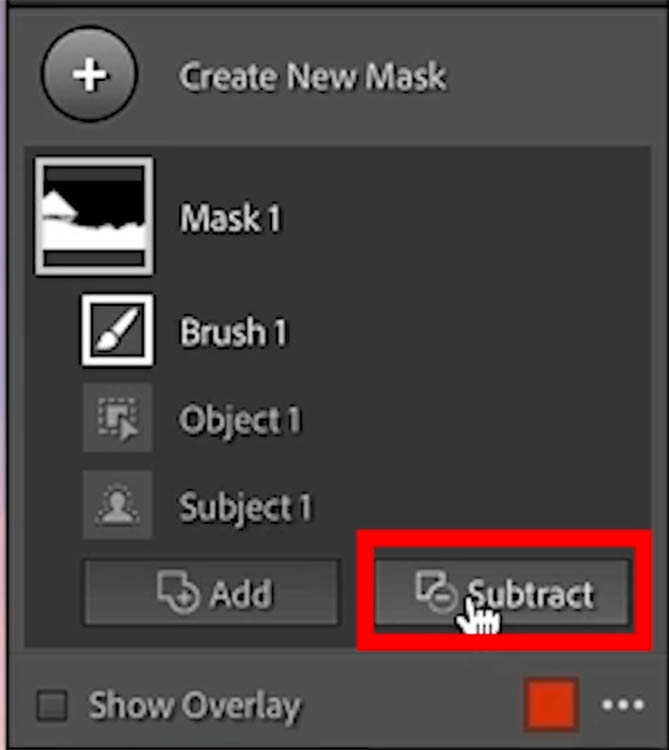 Choose Brush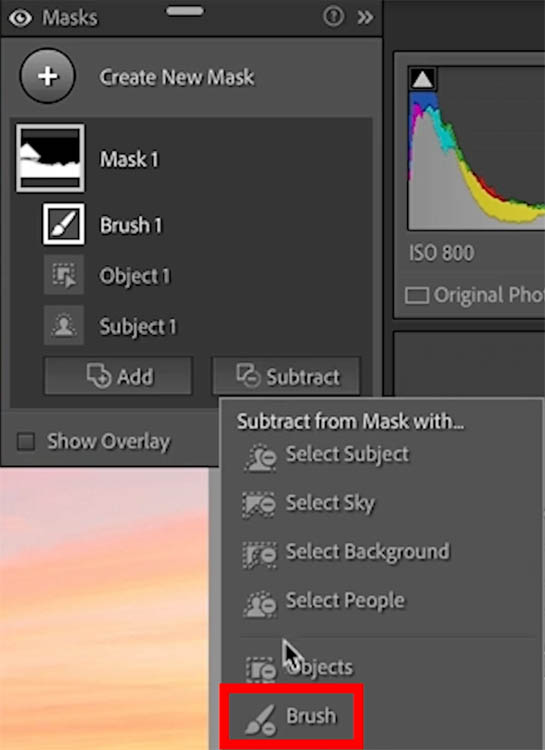 Set the feather and flow to 100.
Turn on Auto Mask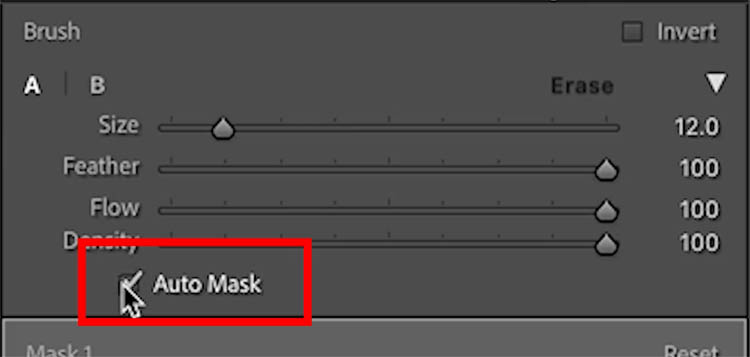 If you look at the cursor, you will see a minus sign. This means the brush will remove.
The way auto mask works is to keep the center inside the areas you want to select. We will take the area between the 2 rings and use that to retouch our image. Watch the video at top to see it in action.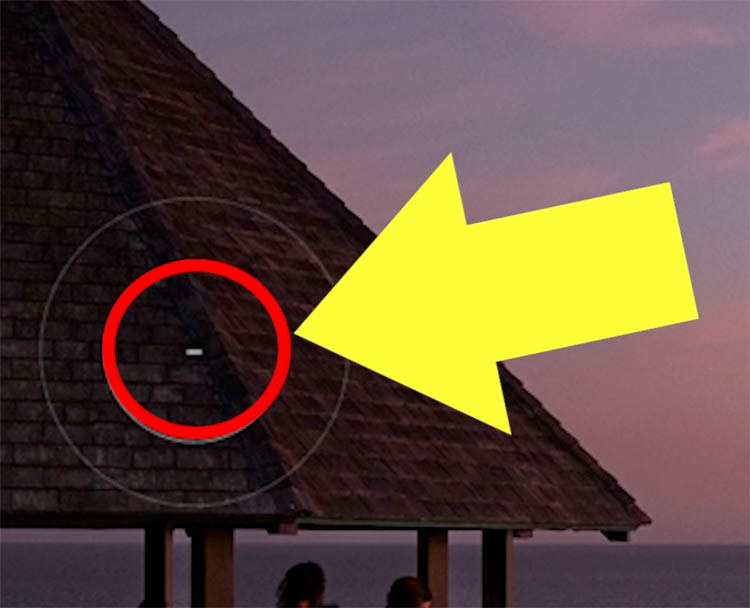 Begin to paint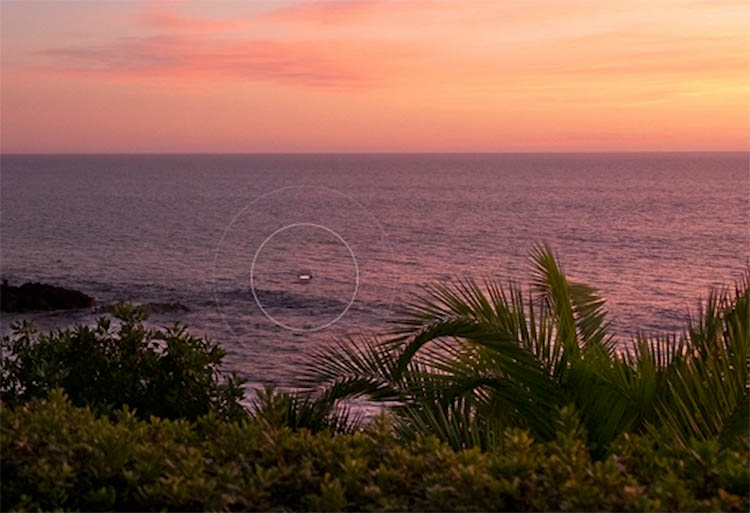 Notice just the area between the 2 rings is going over our foliage, and it's working nicely!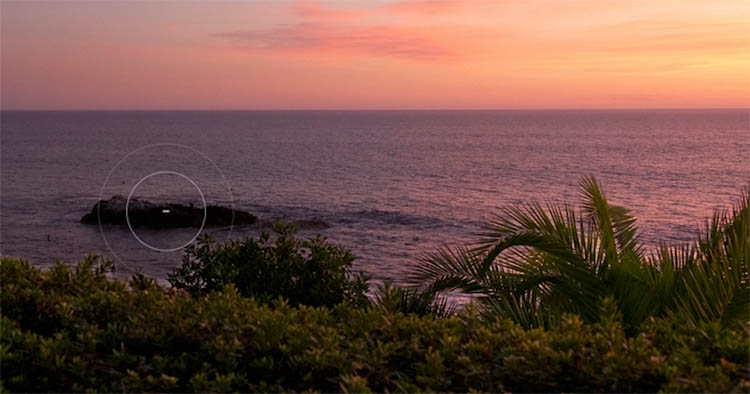 Here is the result. Some things can be really simple, but still effective.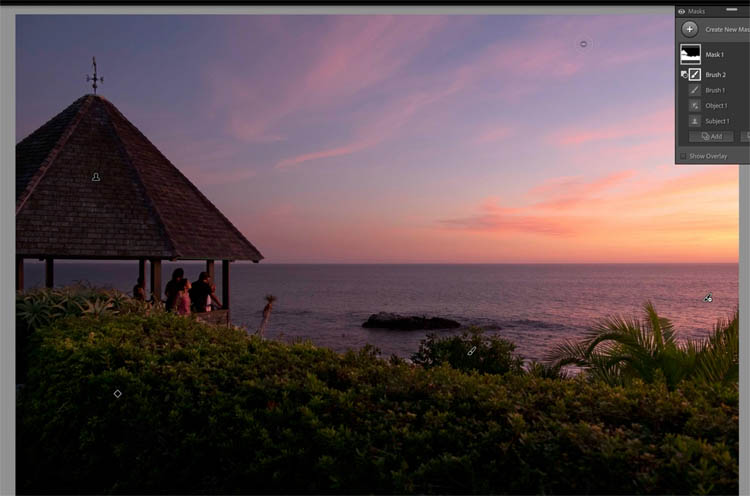 I hope you enjoyed this tutorial and found it useful!
Thanks
Colin
This is just a little taste from my brand-new course on Masking in Lightroom and Camera RAW.
If you want to master these very important image editing tools, check out the course. 
Save 20% during Launch week! (Till Aug 23) use Code: MASKSLAUNCH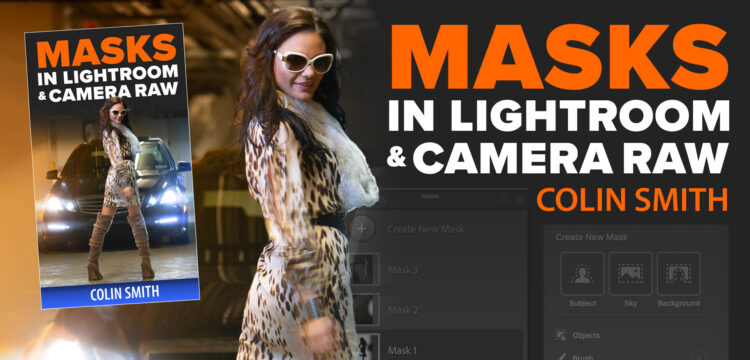 The post Easy fast way to fix edges of masks in Lightroom and Camera RAW appeared first on PhotoshopCAFE.