The latest addition to Adobe's ai powered tools is Noise Reduction. Denoise is one of the most useful, practical tools that Adobe has released in a while. In the past, Adobe's Noise reduction was a bit lack luster, but this isn't the case anymore. This new feature is added to Lightroom and Camera Raw. This is the 3rd of the Enhance features that Adobe has delivered. The first was Raw Details, which worked best on Xtrans raw files (Fuji). Then came Super Resolution, and now Denoise. The caveats are, a new DNG File has to be created and that it currently only works on Bayer and Xtrans Raw files. (Camera Native). So it currently doesn't work on DNG and other formats. Adobe says they are working on these limitations. The good news is the Denoise works extremely well and its easy to use, although processing may take a little longer than you are used to.
Noise us usually found in recovered shadows, or with images shot as a very high ISO. Lets look at both.
Here is an image with a lot of noise in the shadows.This is shot on a Sony A1 at ISO 5000, with very aggressive shadow recovery.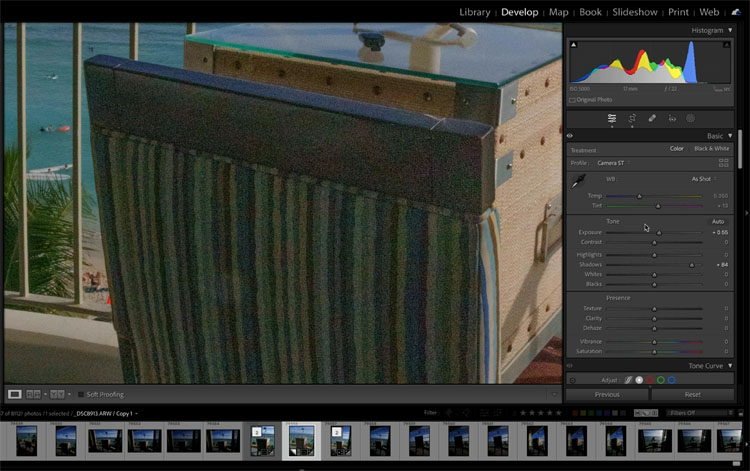 In the Details Panel in Lightroom and Camera Raw, you will now see Denoise.
If the image isn't compatible, it will be grayed out.
Click on Denoise, or Right-Click on your image and choose Enhance.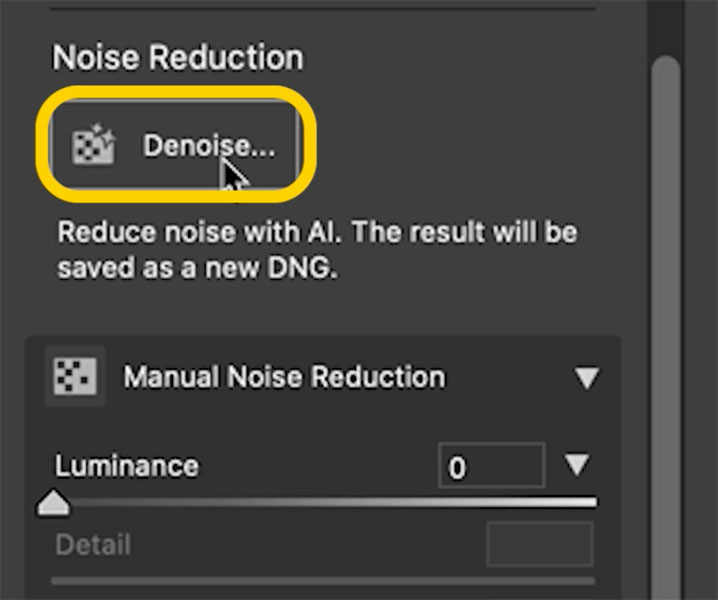 The enhance menu will pop up.
lick denoise and choose an amount.
Click enhance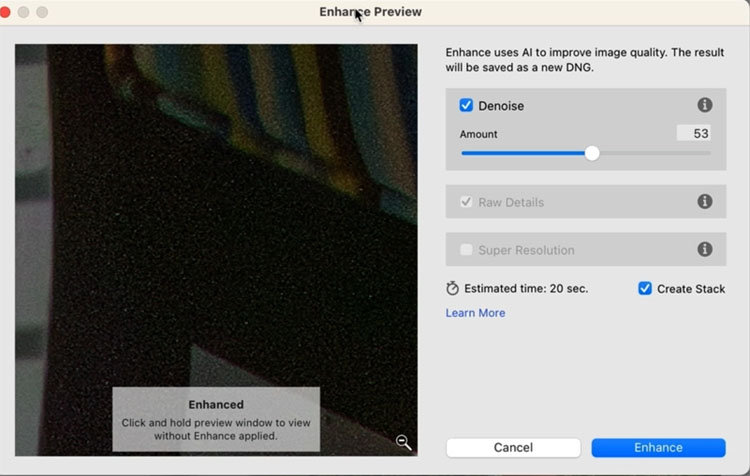 A new file will be created and then name appended to ..enhanced.
But, look at the result. Its really clean without softening of the details.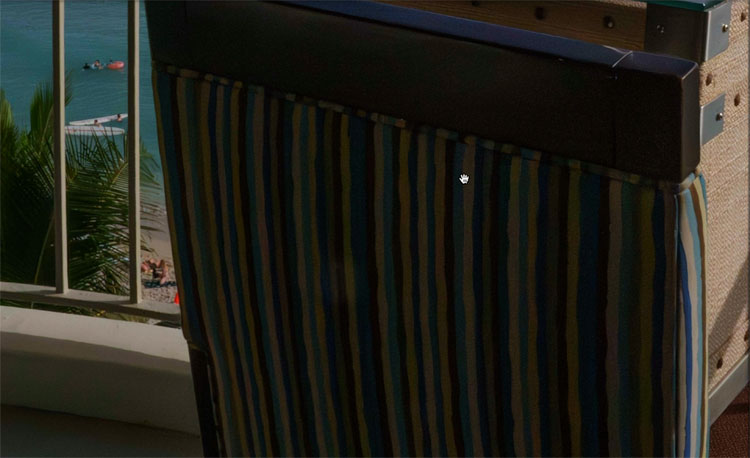 If you want to use the old noise reduction, choose Manual noise reduction (expand the arrow in the details panel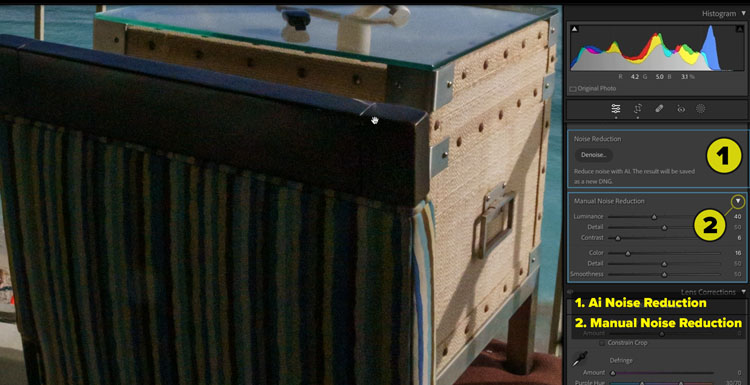 This is a result from the old noise reduction, not as good.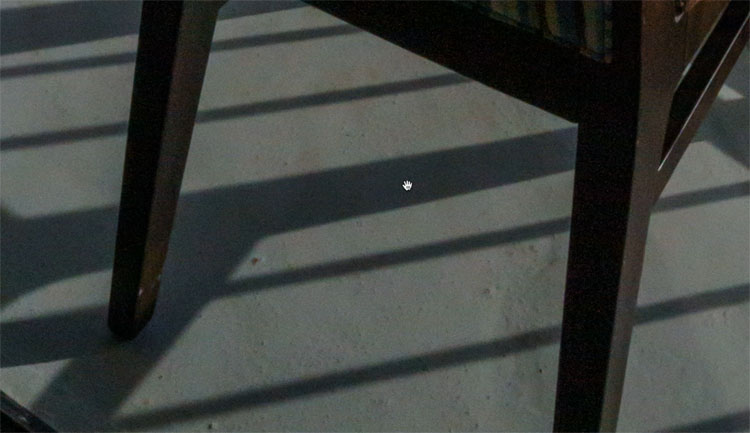 Here is a comparison, click to see a larger version.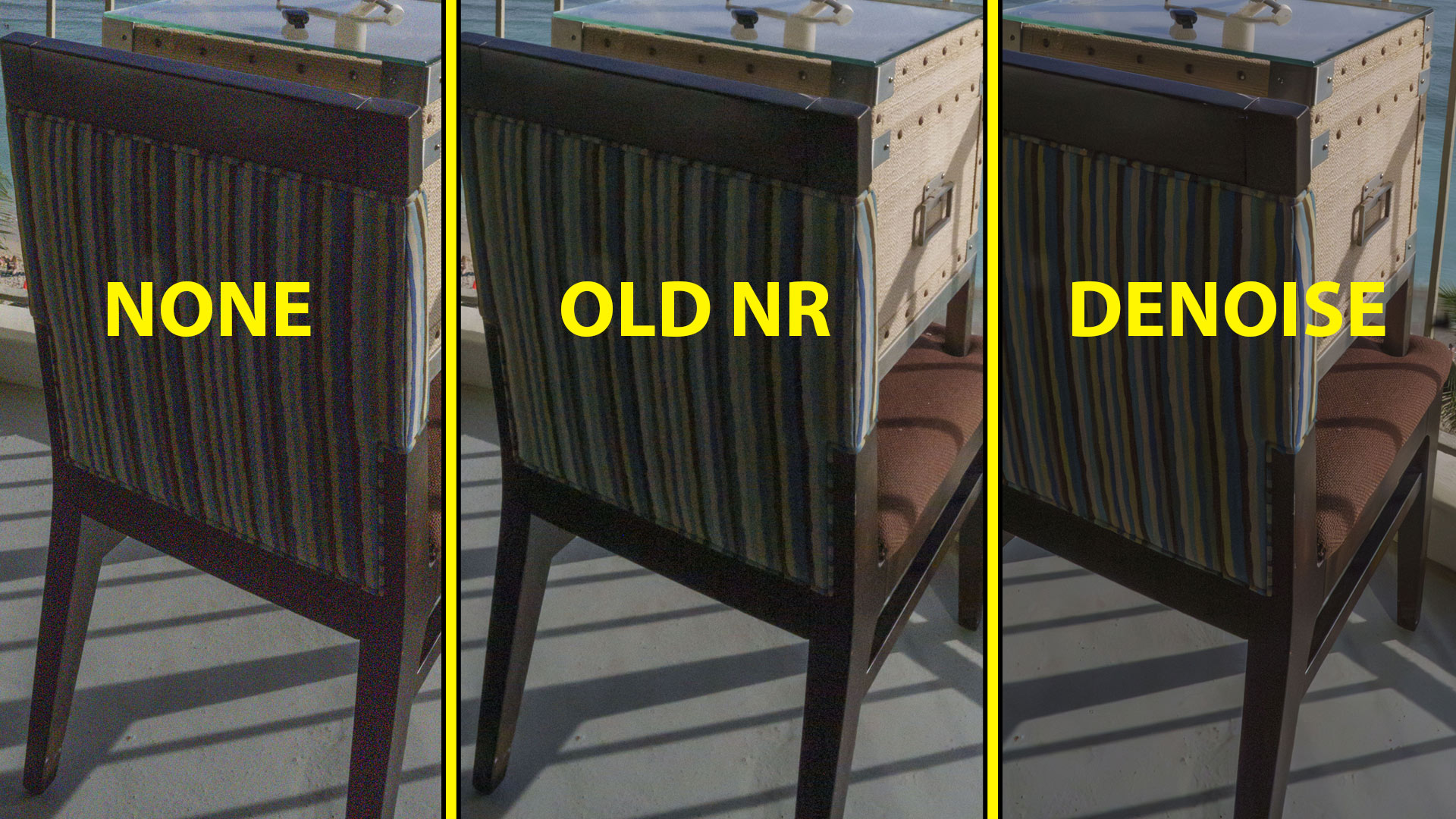 On an night sky shot at ISO 128,000 on a Sony A73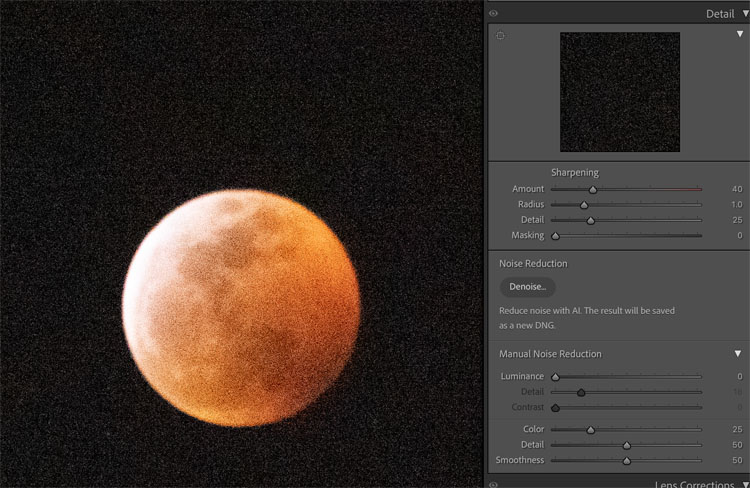 Traditional Noise reduction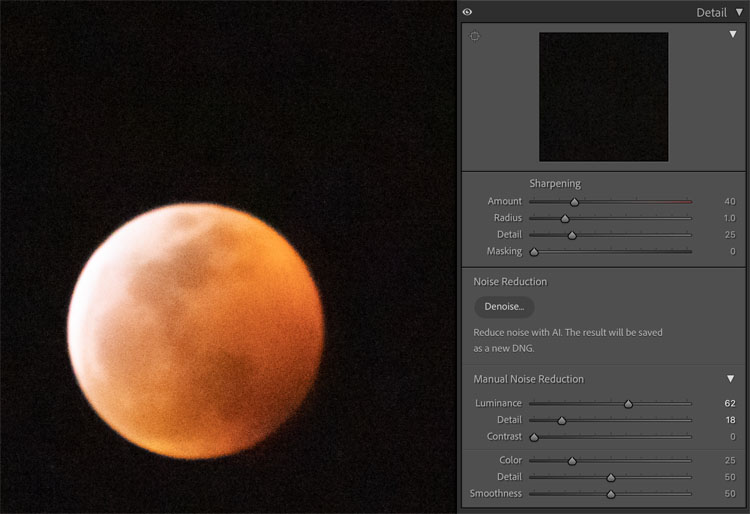 Adobe denoise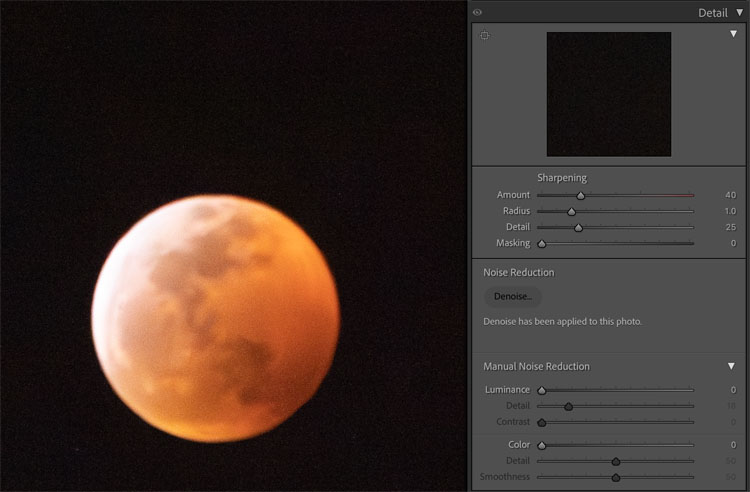 Lets look at an outdoor night scene. show with a Sony A73 at 102400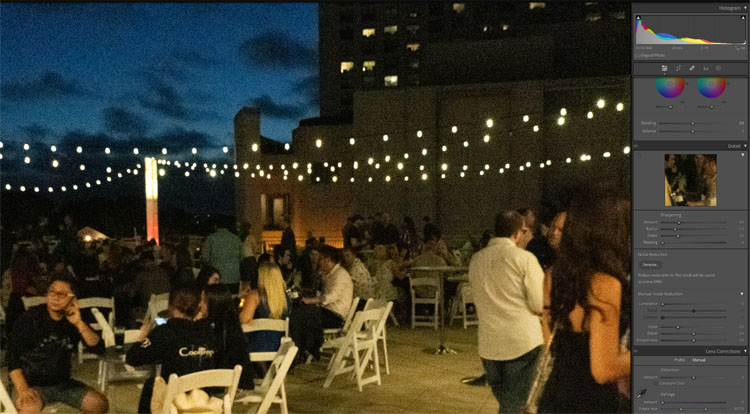 Traditional Noise Reduction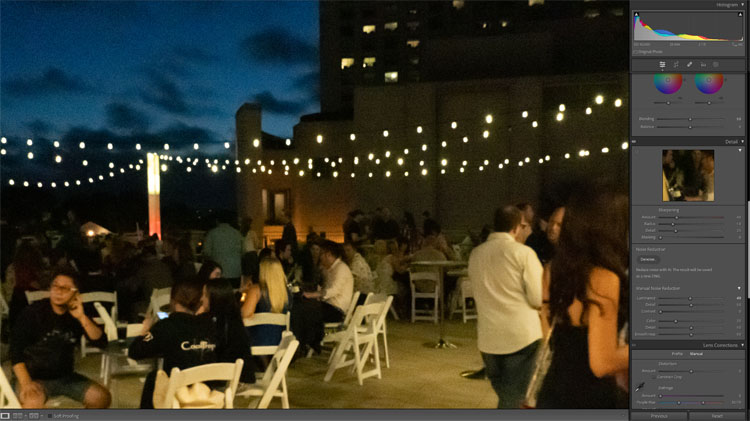 Denoise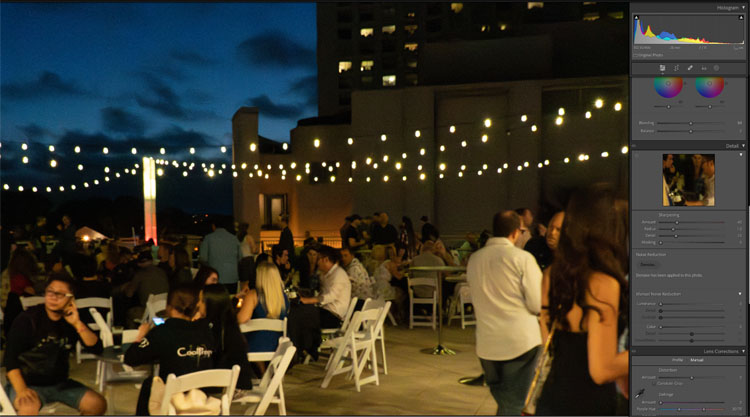 Here is a close up 100% of the details. Click on the image for full size.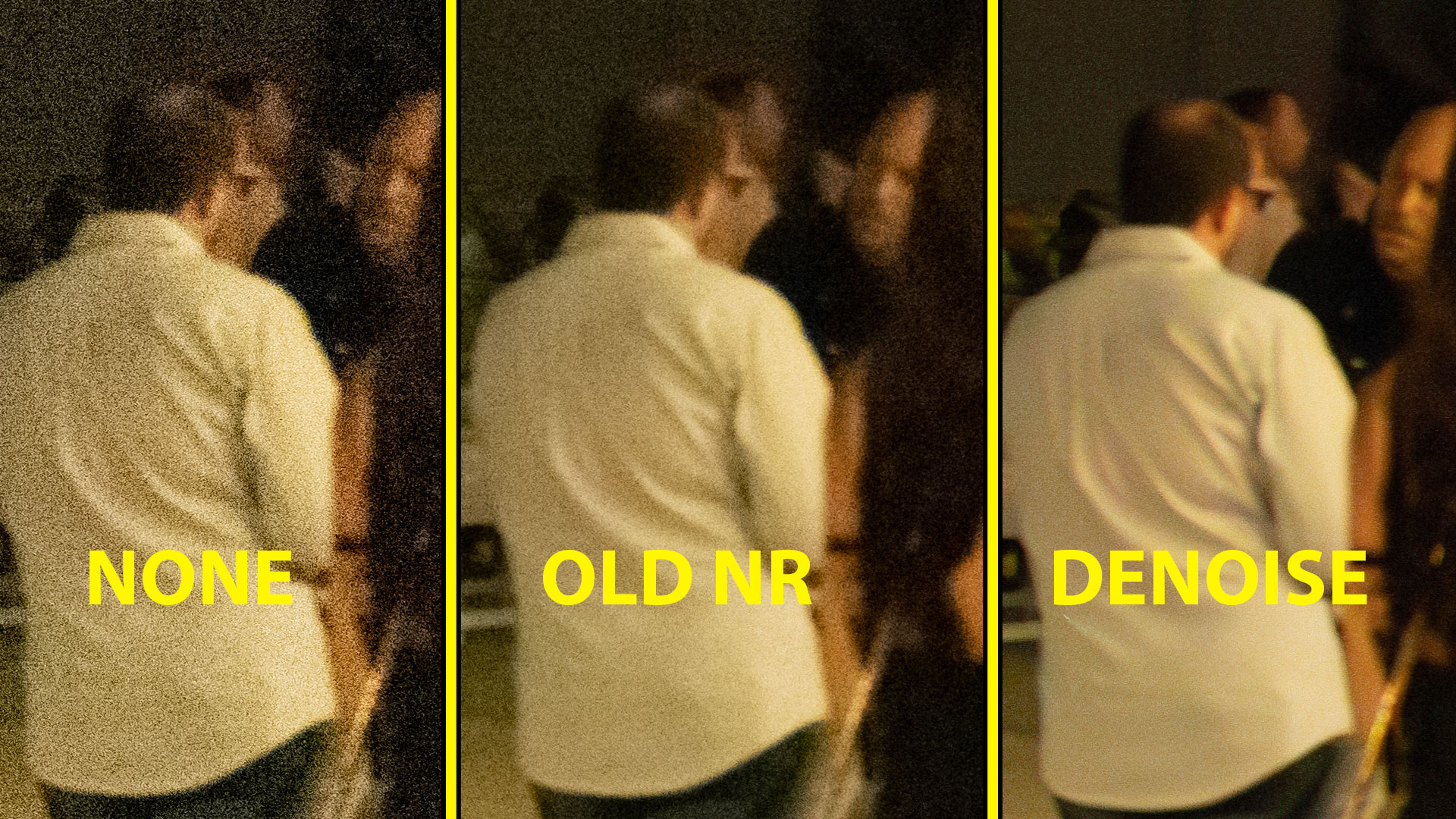 Removing Moire Patterns
Another thing this does well is fixing moire patterns.
These patterns will show up in repeating patterns such as fabrics (Why they always tell you to wear solid colors on TV and video).
These used to be a filter in Photoshop that fixed this, but it's long gone.
Look at how well Denoise zaps the moire!
before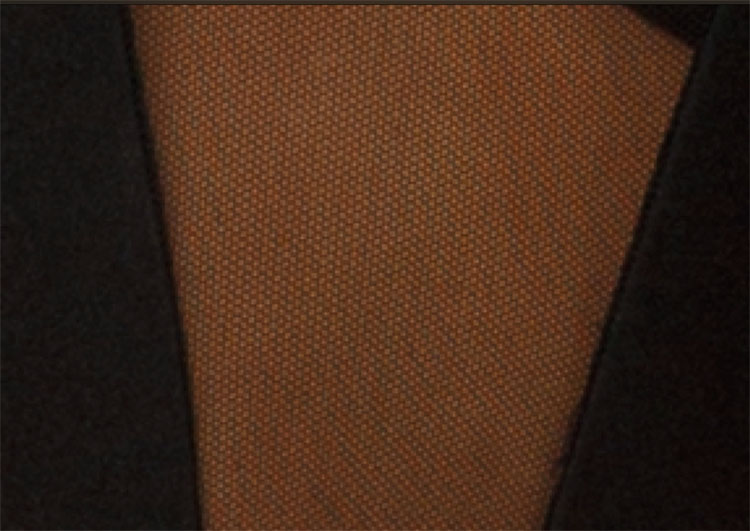 after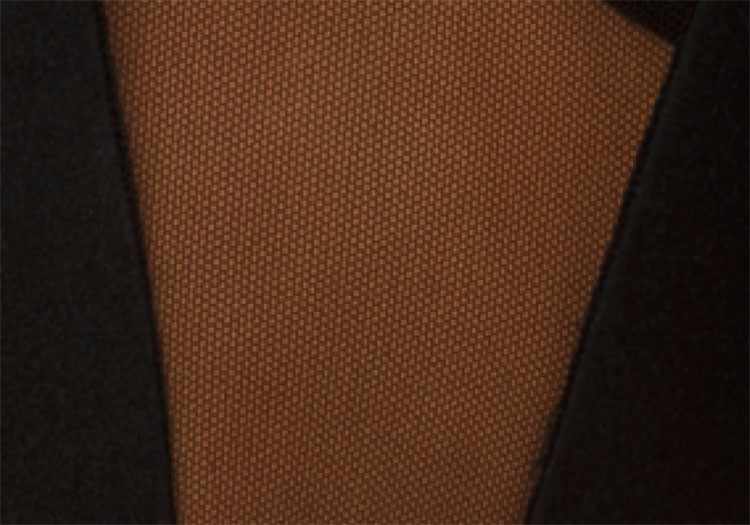 I hope you fond this weeks tutorial useful, stay tuned for more tutorials on the new Photoshop and Lightroom features! I really wanted to do this one first because I think its very important.
Great to see you here at the CAFE
Don't forget to check out all our other free tutorials and courses!
Colin
The post How to use Adobe Denoise AI In Lightroom and Camera Raw appeared first on PhotoshopCAFE.