Do you use Quick Actions in Photoshop?
Photoshop has some hidden tools called Quick Actions (Not to be confused for actions). You can perform a number of effects or tasks in Photoshop in a single click. These are really great for beginners, but more advanced users may find them useful too. Is this the first you have heard of Quick Actions? Don't be surprised. It seems that Adobe has hidden them so well, that most people have never seen them. Let's remedy that, shall we?
To launch Quick Actions, click on the Help Menu.
Choose Hands-on Tutorials (Adobe got me to create 1/2 dozen of these tutorials – humble brag).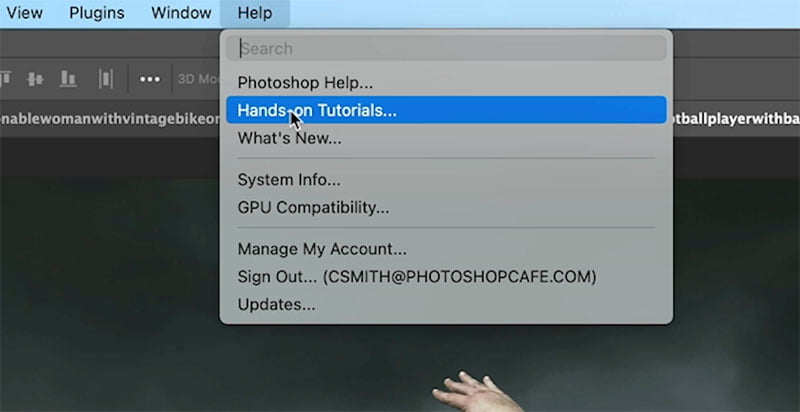 You will now see the Discover panel.
Click on the back arrow (I told you they were hidden)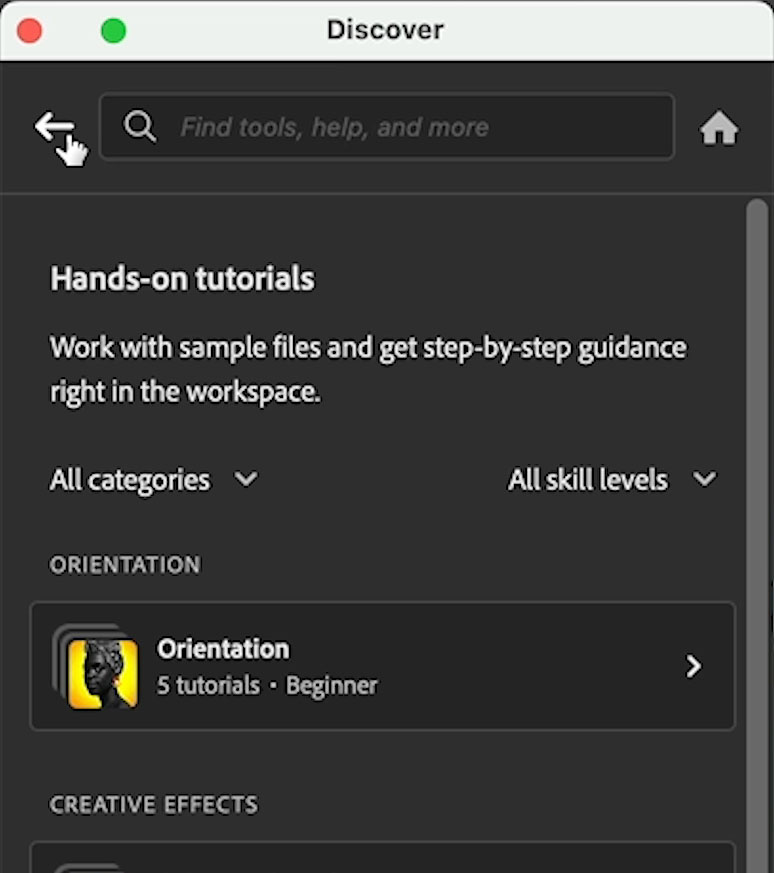 Now you will see a list of quick actions.
We are going to use a couple of them here, as well as a better way to use the background blur as this one doesn't work very well, but another quick action does it better.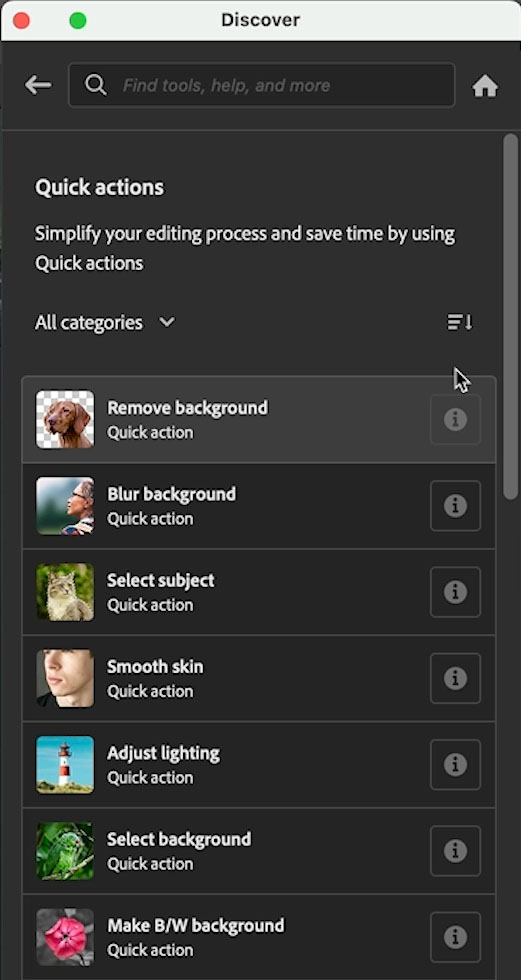 Starting with this picture of a group getting off a train, we will make the background black and white.
Click on the Make BW Background button.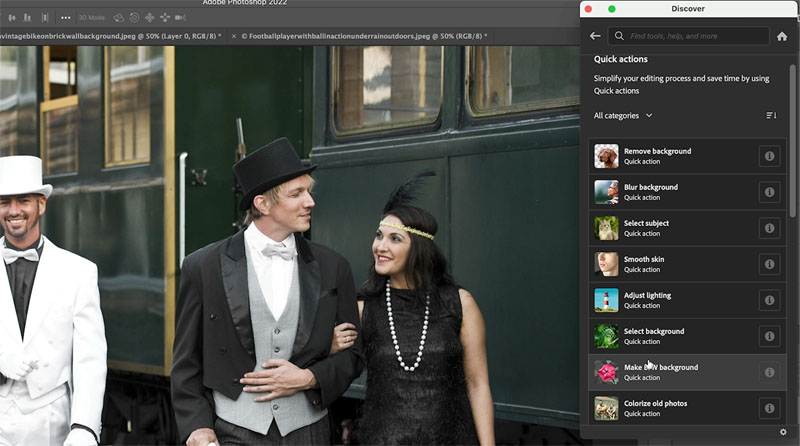 And just like that, the background is black and white. But you can easily make adjustments after.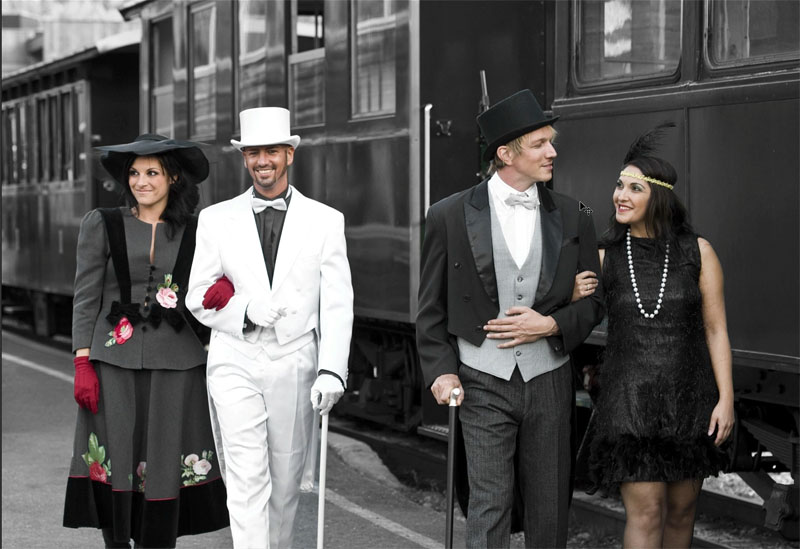 Click on Black and white and the Black and White adjustments will appear for you to make changes.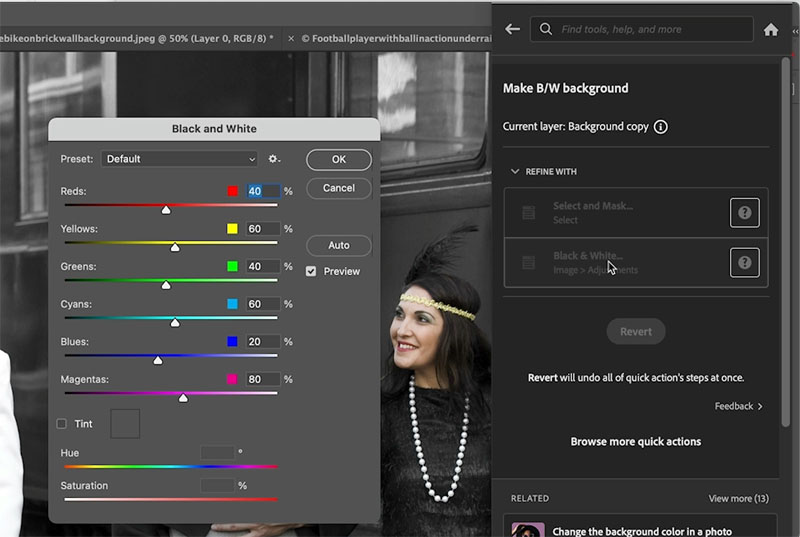 All the layers, masks and adjustment layers are also created like normal, so you can change whatever you like.
Create a Duotone Quick action in Photoshop
Choose another photo and click, Add duotone effect (This isn't really a duo tone, but a duotone EFFECT, an actual duotone is different)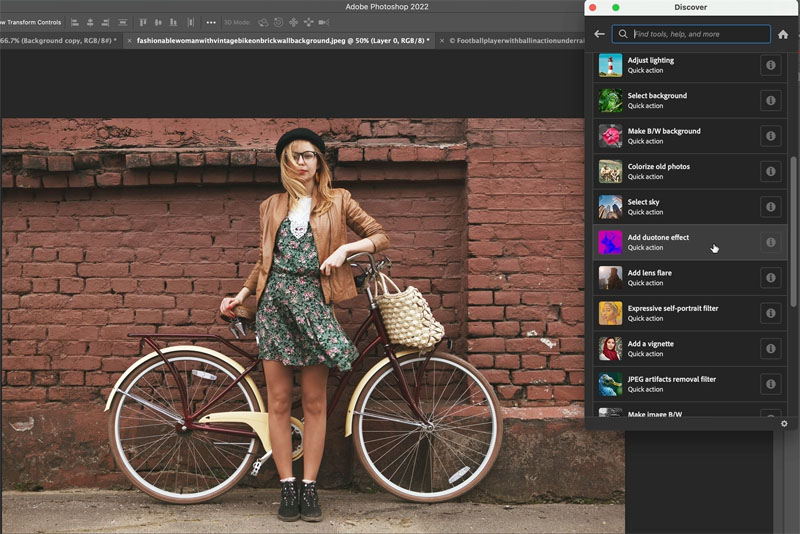 You will see a duotone has been added to the photo.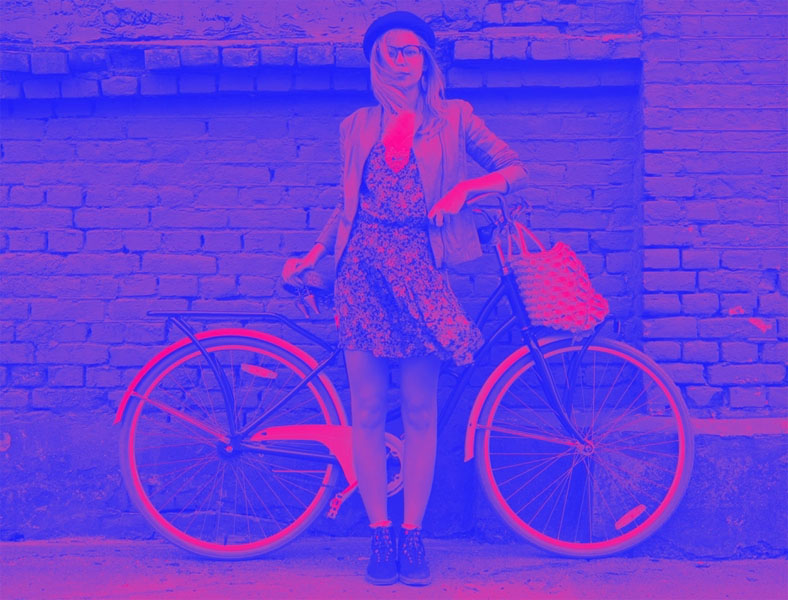 If you want to use different colors, click the gradient Map button.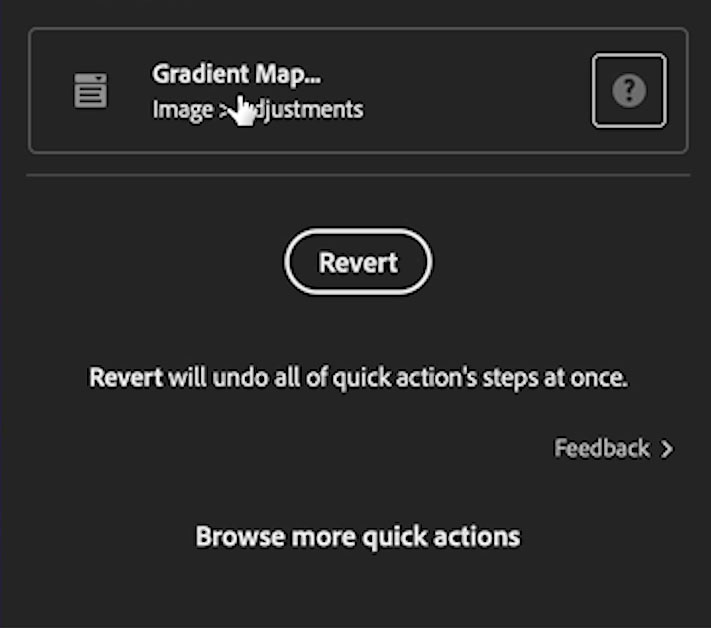 Choose any gradient from the gradients that pop up. You can access additional gradients that are already in Photoshop here.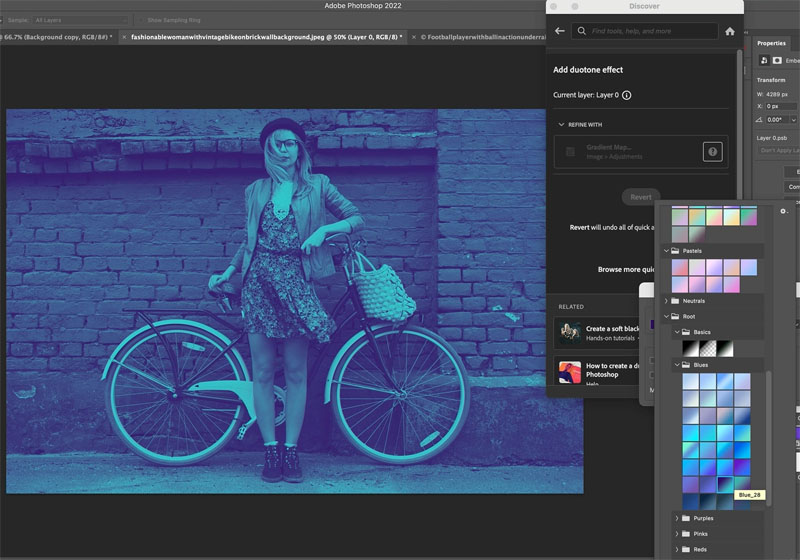 Blur the background of a photo, the bad and the good
How to blur the background in a photo, is a popular request for Photoshop. Good news, there is a blur background option in Quick Actions.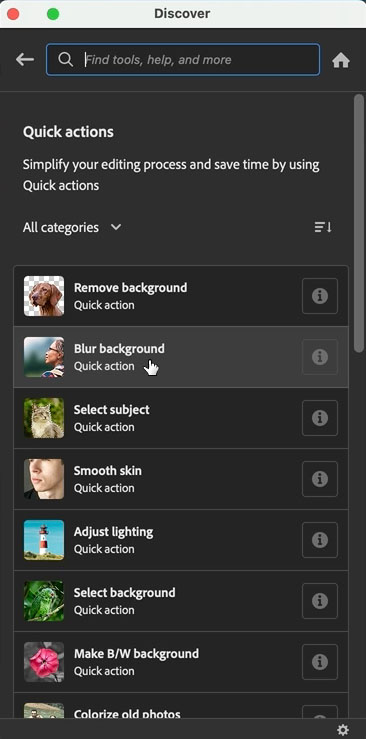 Bad news, it looks terrible, See the fuzzy edges? Good news, I have another way you can do this with quick actions and it looks much better.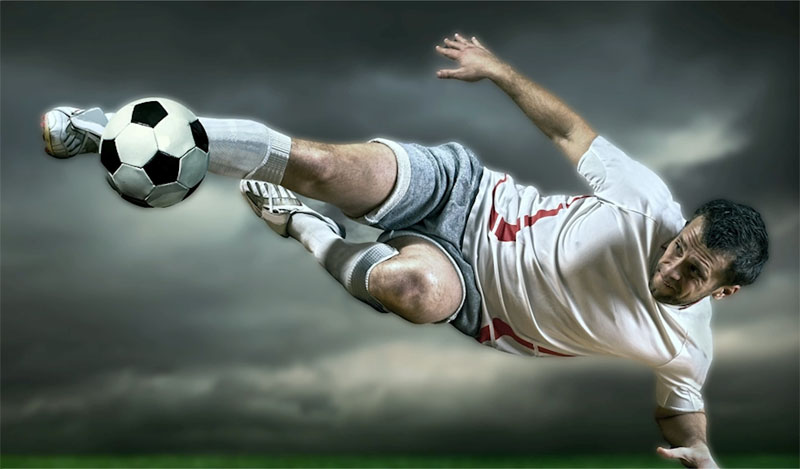 Choose the select Background quick action.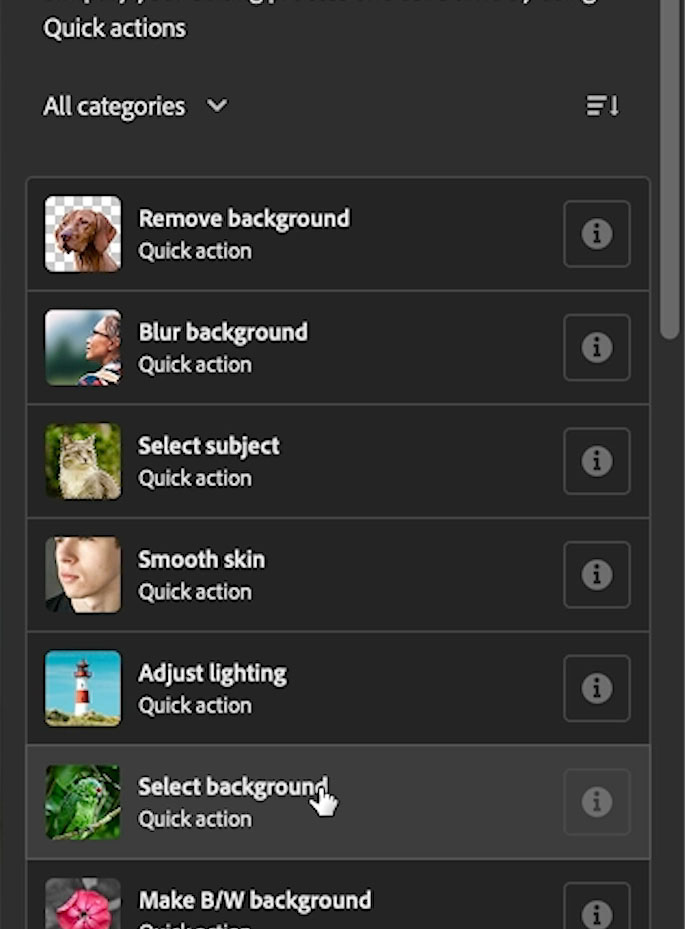 Press Ctrl/Cmd+J to copy the background to a new layer.
Hold Down Ctrl/Cmd and click on the layer thumbnail to turn the selection back on.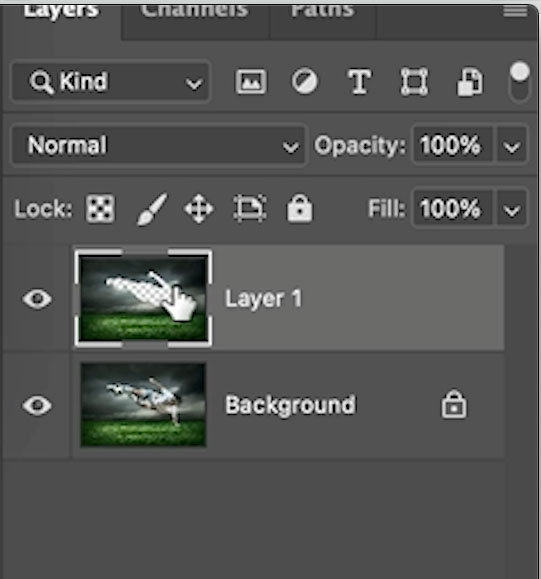 You should have the top layer selected and see a selection around the background like this.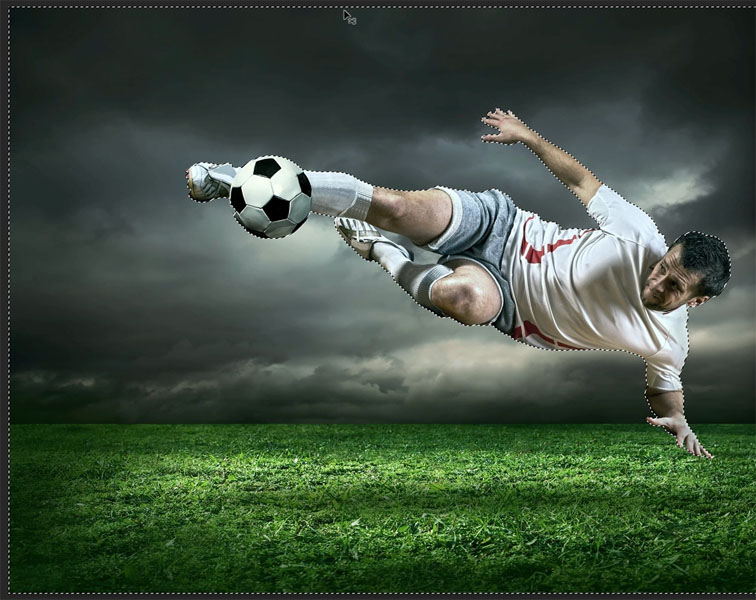 Choose Filter>Blur>Gaussian Blur
Choose the amount of blur you want.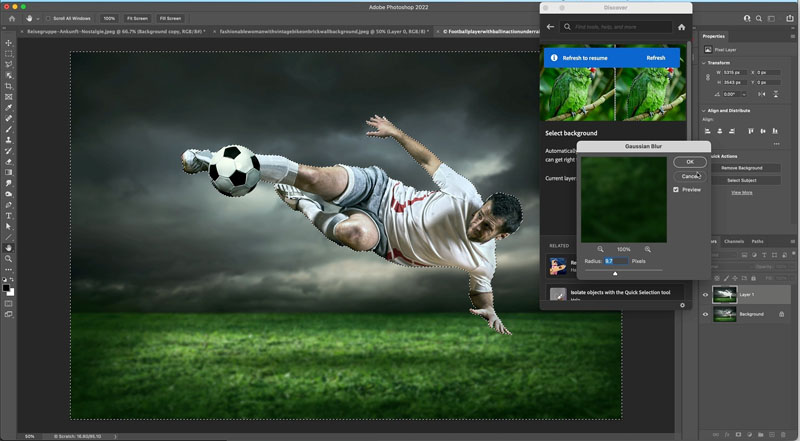 And see how nice the edges are with this one.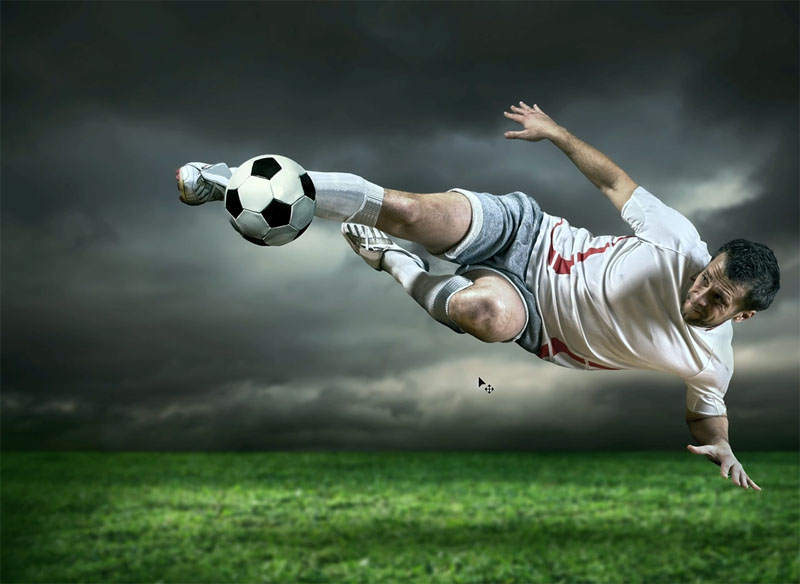 Don't forget to check out my very short video above that shows these steps and drops a few extra tips in.
Great to see you here at the CAFE
Colin
If you haven't, subscribe to our youtube channel by clicking the subscribe button under the video.
See you next week with another fun tutorial.
I've  got a whole bag of goodies  you can have for free at the Vault. Grab free goodies here, including Photoshop brushes, actions, presets, sky images, ebooks and a whole bunch more.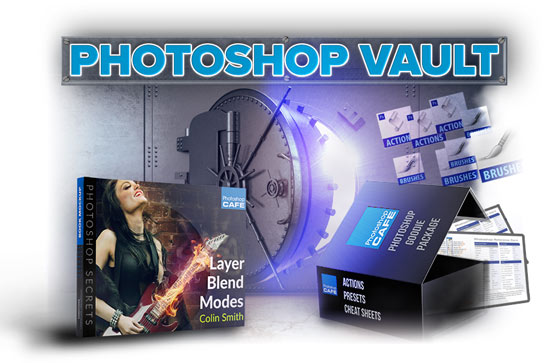 Consider Consider joining our mailing list so you don't miss any of my tutorials.
For more, follow us on Social Media
The post Quick Actions in Photoshop, a hidden gem for beginners appeared first on PhotoshopCAFE.