Here's a quick easy technique using Lightroom's masking feature where you're assured the color you choose will work with what your subject is wearing, because you're pulling a color from the image itself (it's better than it sounds and easier than you'd think). Here goes: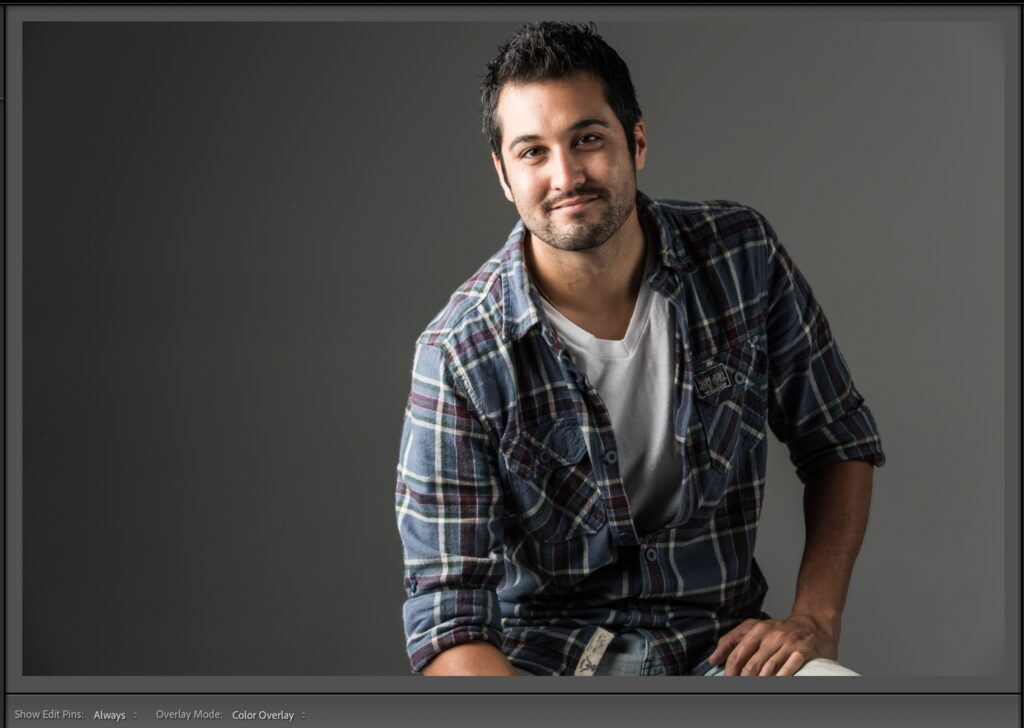 Above: Here's our original image, shot on a roll of gray seamless paper.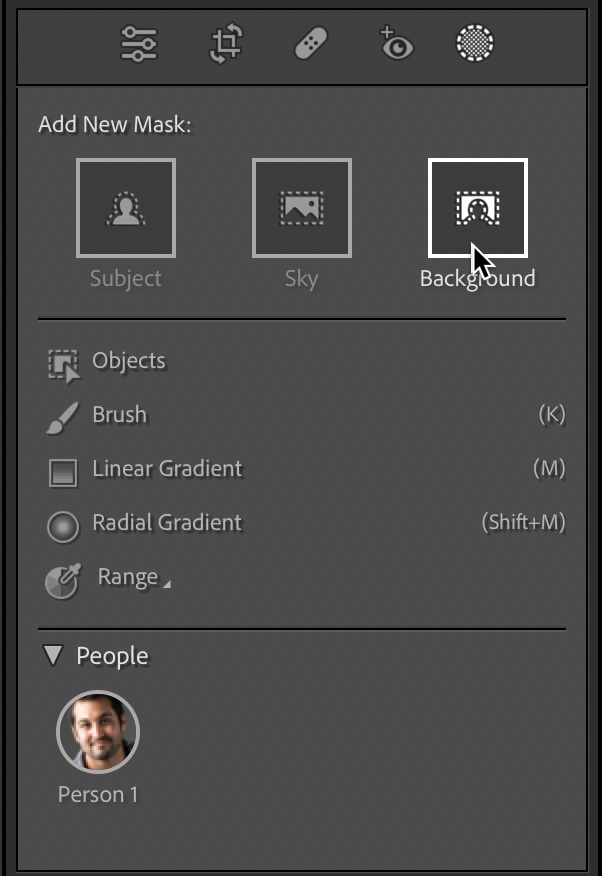 STEP ONE: Click on the Masking button (the gray circle with the white dotted lines circling it), and in the Add New Mask section at the top, click on 'Background.' (as shown above).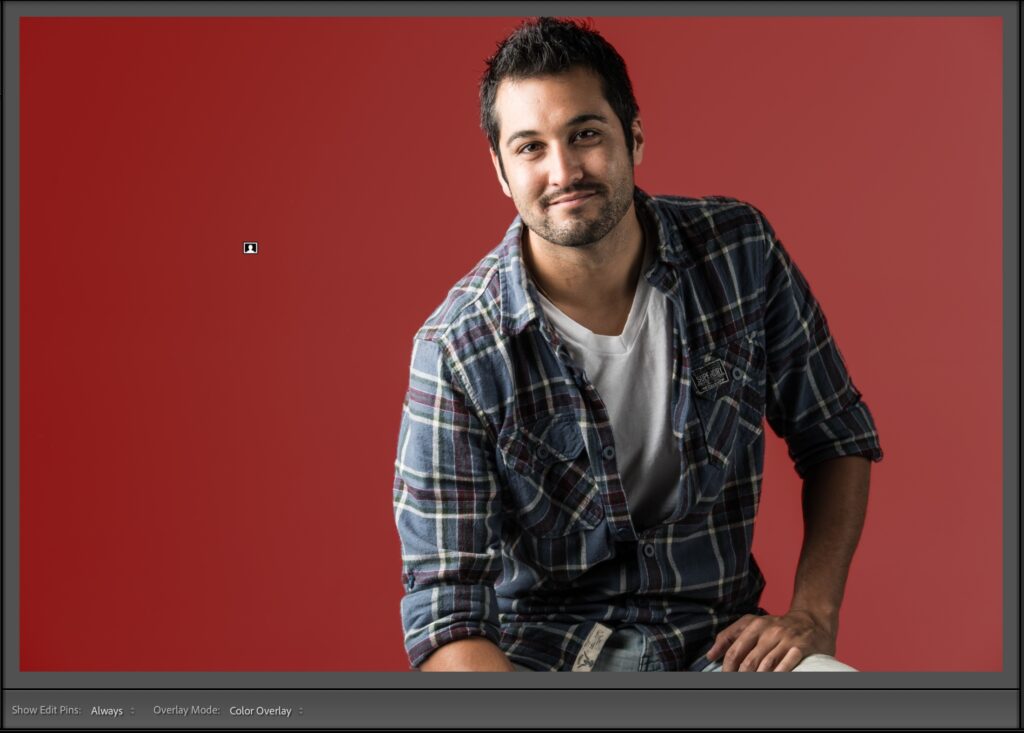 STEP TWO: The background gets a red tint over it to show which area it masked for you (as seen above).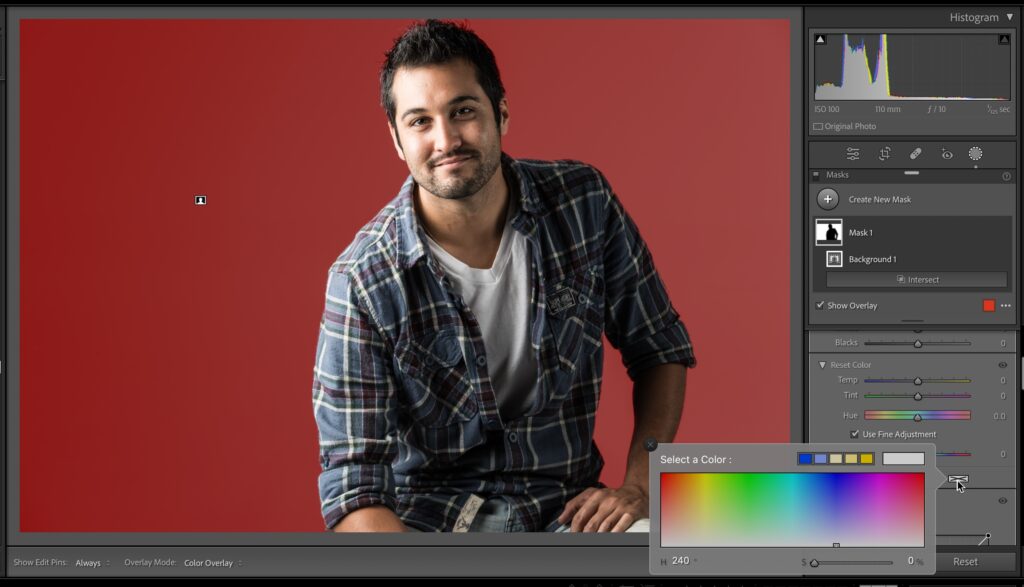 STEP THREE: Scroll down to the Color panel and click the white swatch with an 'X" on it to bring up the color picker (seen above).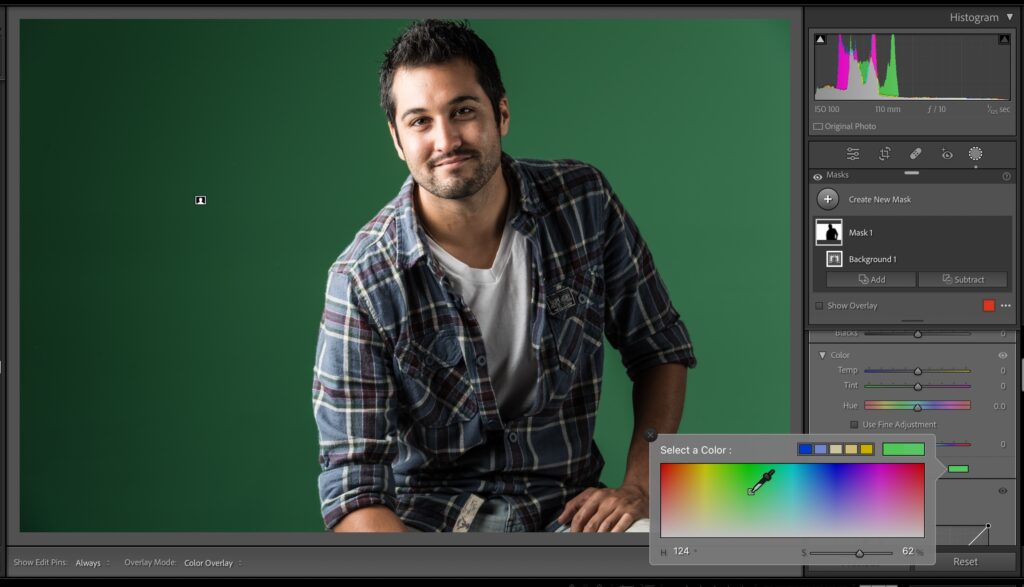 STEP FOUR: Click anywhere inside the color pickers gradient and that color is added to the background (as seen here where I clicked on a green color).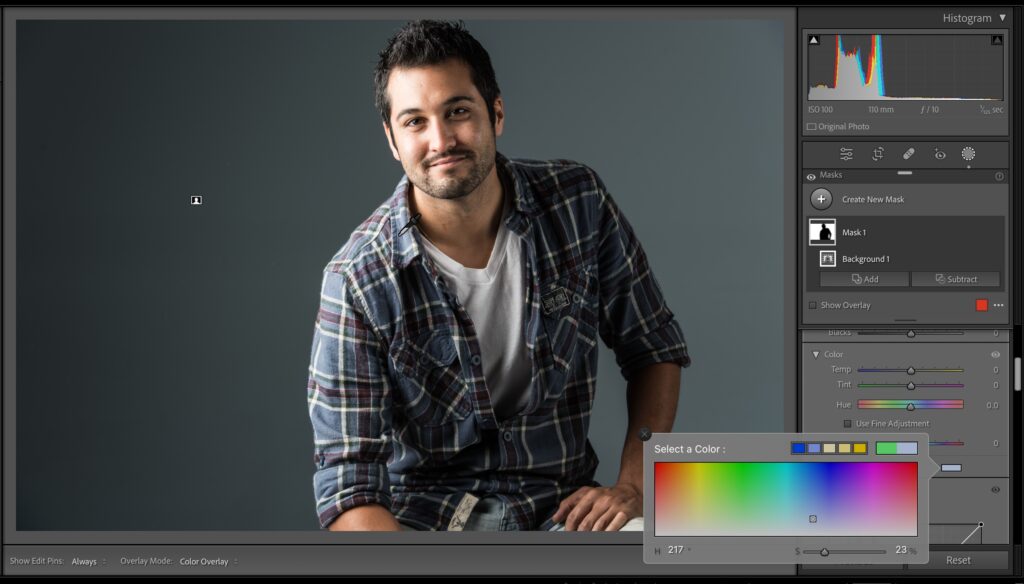 STEP FIVE: This step gets more interesting once you're able to pull a color from the image itself and use that for the background. To do this; click and hold inside the color picker's gradient, and keep your mouse button held down and you can leave the picker and move right out over your image and steal a color from the image (here I dragged out to the area of his shirt on the top left and clicked to choose that blue color, and now the background is that blue, but it's a pretty subtle blue (the square located in the gradient shows the shade of blue that was chosen). We'll make it stronger in the next step.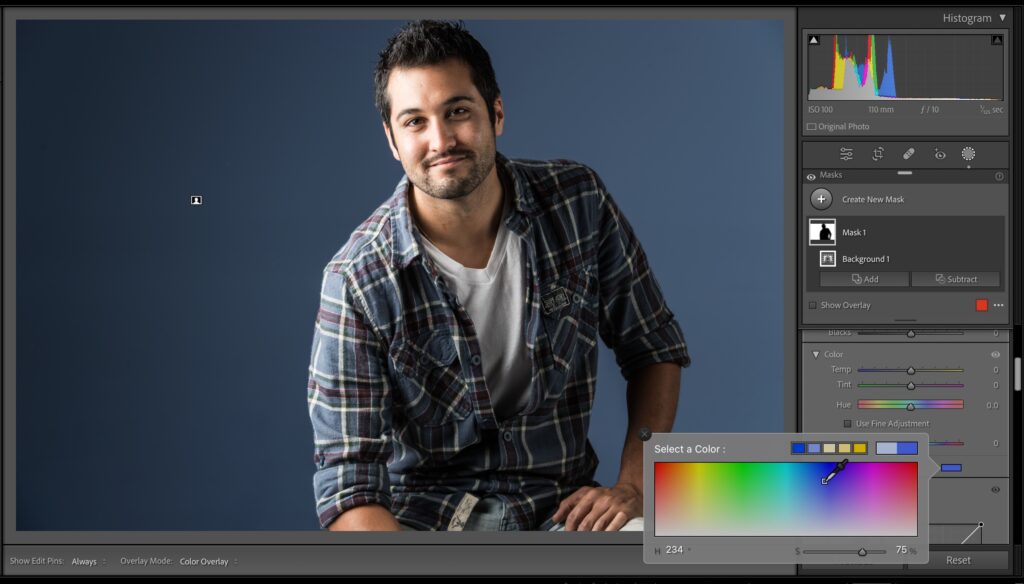 STEP SIX: To make that color more intense, click that square inside the gradient and drag it upward to make the color more saturated (as seen above). So, you know the background color is going to work perfectly with the portrait because the Hue is pulled from the image. And that's all there is to it.
Hope you found that helpful.
Coming up Next Thursday: My Webinar are making amazing images with your iPhone
I'm doing a live 2-hour online Webinar with the great folks at Rocky Nook (they publish my books) on "How to capture amazing shots on your iPhone" coming up on Thursday, July 13th, from 10:00 am to 12:00 pm Pacific Time (so it starts at 1:00 PM New York Time), and I've got lots of cool stuff to share, so I hope you can join me. Here's the link to sign up.

Have a great weekend, everybody!
-Scott
The post Quick Easy Background Change By Pulling a Color From the Image Itself appeared first on Lightroom Killer Tips.