New Features In Photoshop 2023 v 24.6 (June 2023)
In this tutorial, we will focus on the shipping version of Photoshop and conventional features. I have previously covered lots of Generative Fill tutorials, and will do in the future, but not in this tutorial. If you want more on Generative Fill check out this tutorial. 
Adjustment Presets
Adjustment presets are found in the Adjustments panel. They are a combination of Adjustment Layers saved as ready to use recipes.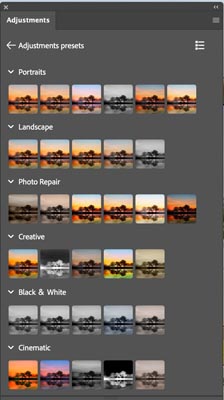 As you roll over the different thumbnails, you get an on-image preview of what they do.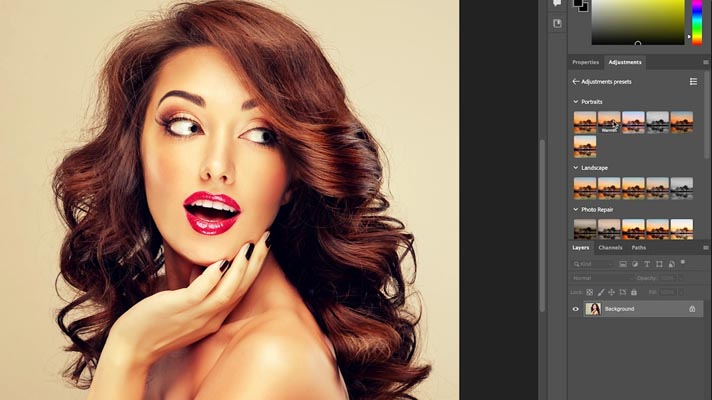 To apply, simply click on the preset.
A layer group and adjustment layers are added to the Layer panel.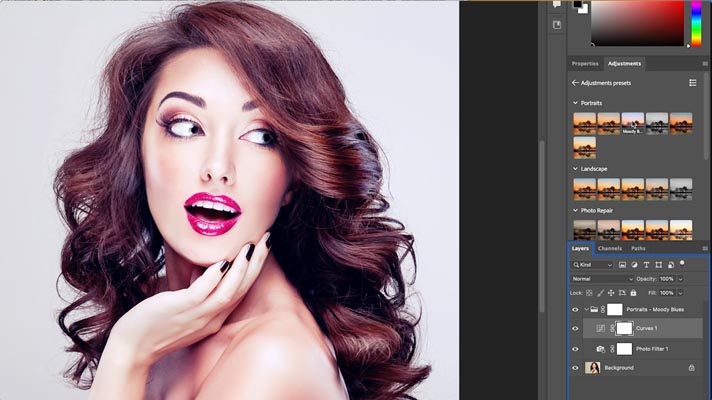 Click on the Adjustment layer to access and change the settings in the Properties panel, just like a regular adjustment layer. Once the preset has been applied, it is a normal adjustment layer.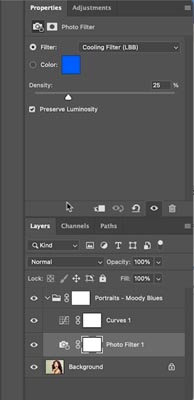 The advantage of this feature is the ability to quickly apply a number of premade effects on your images. It's also a good learning tool, because you can examine the layers panel and see how some of these effects are created.
The downsides are a lack of ability to stack effects together properly and also you can't save your own presets. Check out the video above, where I actually show you how to get around those limitations, as well as 2 different ways to save your own presets with Adjustment layer recipes.
Non Destructive live gradients
This feature is huge to me, or anyone who uses gradients. I may not use colored gradients a ton, but I do use them for blending and lighting effects all the time. Let me demonstrate.
Choose the gradient tool in the toolbar.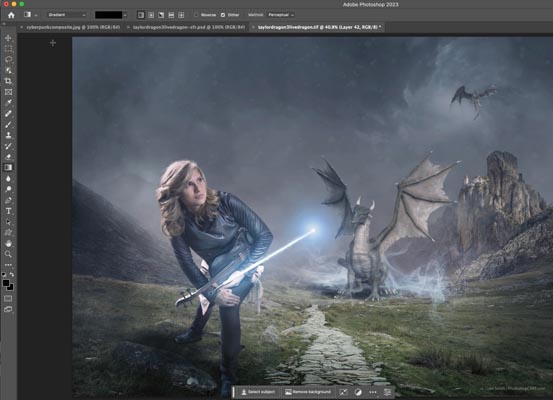 Set it to linear and choose the Foreground to transparent option. (Under basics).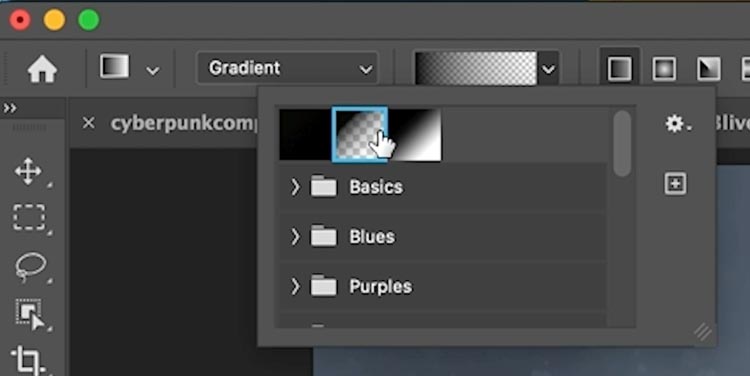 Choose the foreground picker and select a warm color.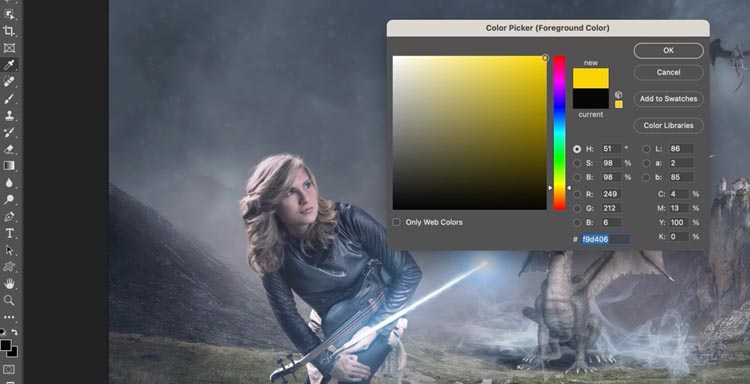 Create a new layer and change to Soft Light blend mode. (Learn blend modes here)
Drag with the gradient tool on the canvas. Notice it gives a live result and you can change it. At any time, choose the gradient tool and change the direction and length of the blend.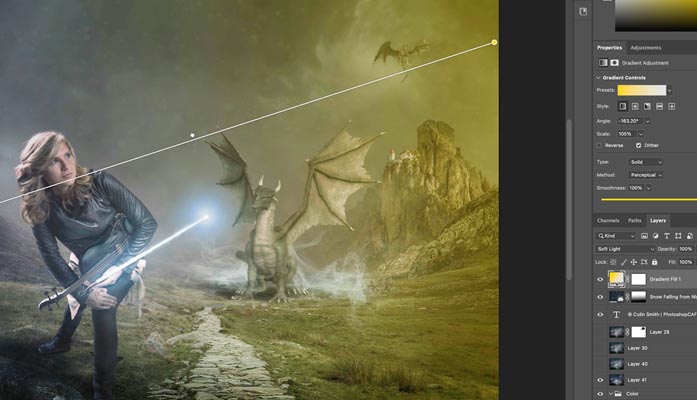 Here I added another on the other side and made it blue.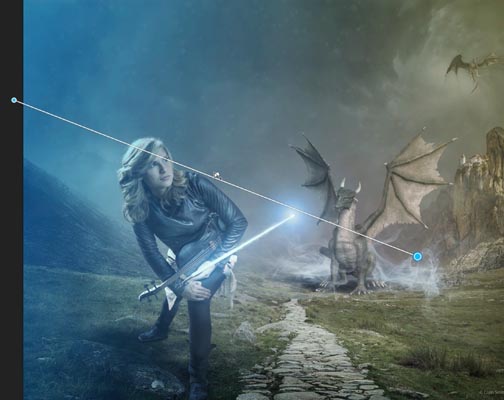 Making Point Light balls with gradients
This next way to use gradients, gives a point light effect.
Choose white as the foreground color and use the radial option.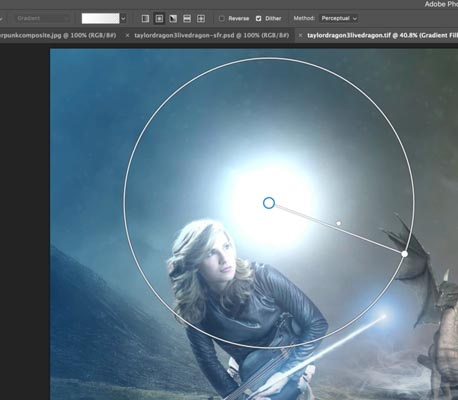 You can resize and reposition it right on the image.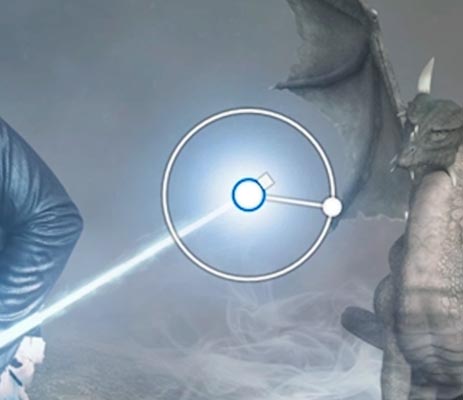 This makes this light effect so easy. It took me a little longer to do the photography and compositing though. (Model is Popular Youtube Musician, Taylor Davis).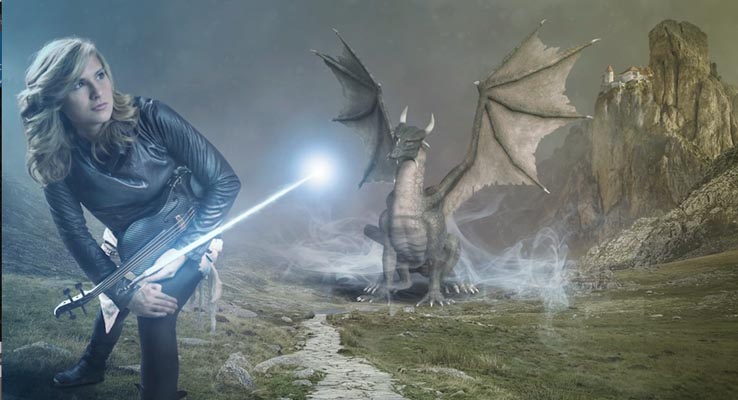 Seamless Blending of layers (Gradients in masks)
Here are 2 images on separate layers. We want to seamlessly blend them together.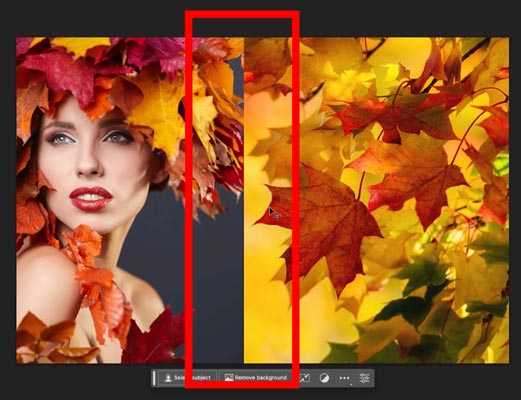 Add a layer mask to the top layer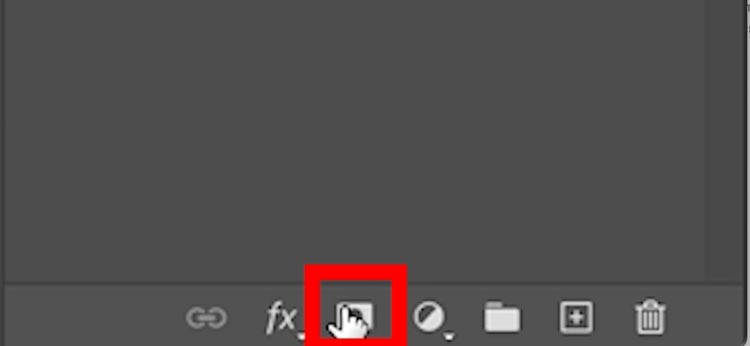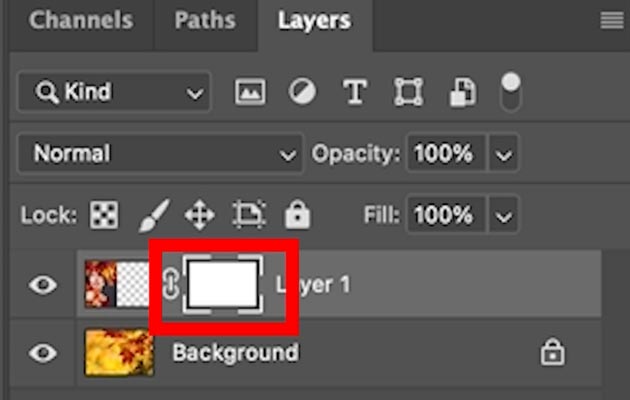 Choose the gradient. Select the Black to white gradient and Linear.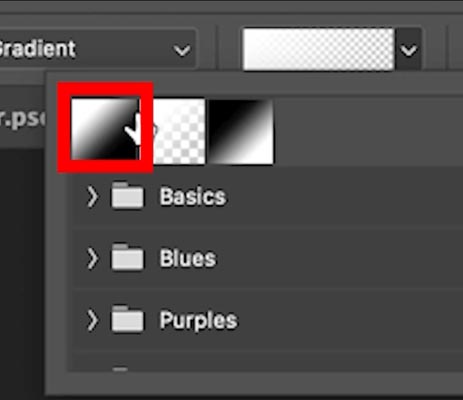 As you drag across the seam, you can blend these images beautifully. Its so nice to have the modern, non-destructive gradient, so you can tweak the result.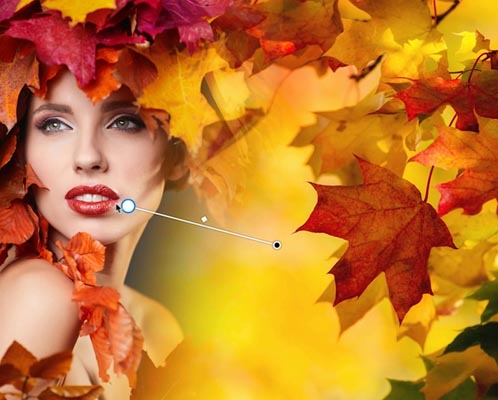 Remove Tool
I'm only going to lightly mention the remove tool here, because I already covered it when it was in Photoshop beta. See the Remove tool tutorial here.  
The big news, it's finally out of beta and in the regular shipping version of Photoshop.
Choose the remove tool from the tool bar (Under the spot healing brush)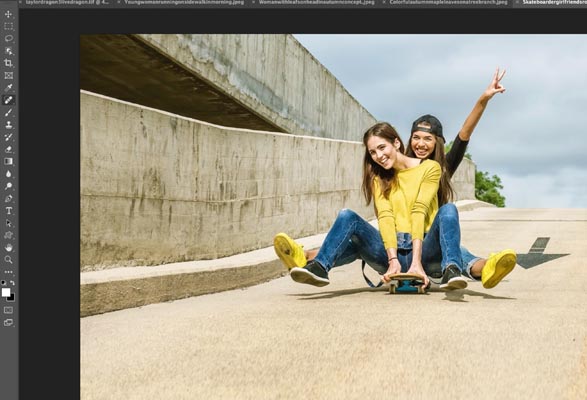 Completely paint over the area to remove.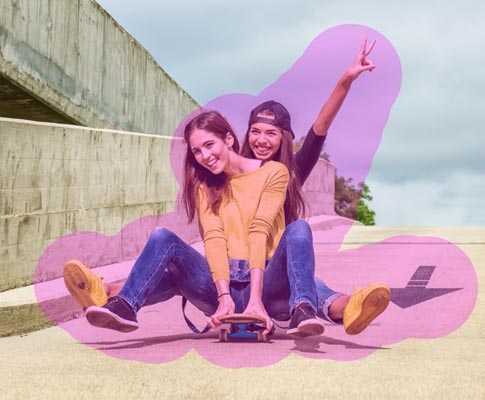 The remove tool, removes the object and replaces it with the background as if it was never there. It's like magic. This tool is powered by Adobe Sensei (Photoshop AI).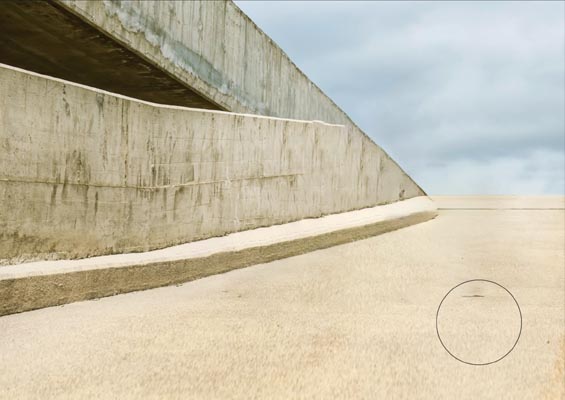 Contextual Tool Bar
This feature is one you will either love or hate. (You can turn it off if you don't like it).
When you have an image, selection or text, you can have access to frequently used tools at your fingertips.

This floating toolbar will appear when you are using the fore mentioned tools and makes it easy to perform next-steps.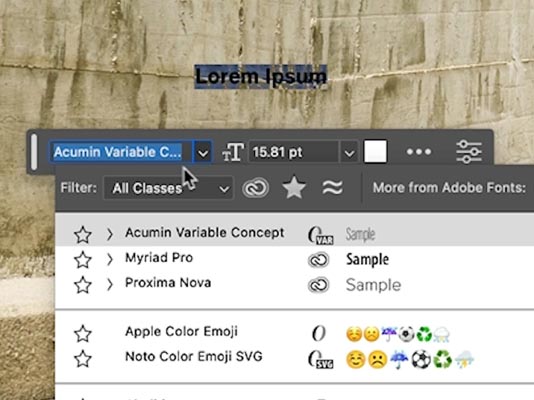 Some people find this toolbar gets in the way, Fortunately you can click on the menu and choose to pin. When you pin the position, the bar will stay where you drag it to. Unfortunately, you have to re-pin it every time you relaunch Photoshop. Something Adobe changes soon, I hope.

I hope you enjoyed this tutorial on the latest update in Photoshop.
Check out the latest update in Lightroom here.
I also made a tutorial on Generative Fill vs Remove tool here.
Great to see you here at the CAFE
Colin
Also follow me on Instagram, Tik Tik and Twitter.  for shorts and reels.
My new course on Generative Fill in Photoshop: https://photoshopcafe.com/shop/generative-fill-in-photoshop-introduction-course/
The post What's new In Photoshop June 2023 – 24.6 appeared first on PhotoshopCAFE.